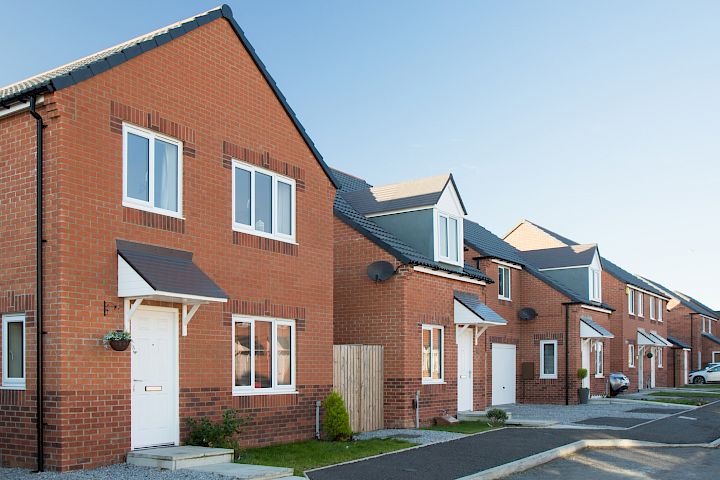 Gleeson Homes secure planning for 62 new homes in Mareham-le-Fen
Housebuilder Gleeson Homes has been granted planning permission to build 62 homes on 5.6 acres of land located off Main Street in Mareham-le-Fen.
The development, which will be known as Birkwood will see the rural site be transformed into beautiful and carefully designed, quality, affordable 2, 3 and 4 bedroom semi and detached homes. The name Birkwood was coined by a pupil at Mareham-le-Fen Church of England primary school who won a competition to name the development and which represents a deserted medieval village which is adjacent to Mareham-le-Fen.
House prices on the development are anticipated to start from just £151,995 for a 3 bedroom home, with the Government's Help to Buy: Equity Loan scheme available, meaning prospective homeowners will be able to buy with just a 5% deposit, ideal for first-time buyers and young families in the area.
Gleeson also offers a Key Worker Priority Scheme and the Forces Direct scheme which offers a range of special benefits and a £1,000 voucher towards Gleeson's range of options and upgrades.
Gleeson will make several contributions to enrich the local community, including £240,598 towards education, a £37,510 contribution to the NHS, £5,000 towards amending the speed limit nearby to provide safer entry to the development, and £12,000 towards a village play area for children to enjoy. The site will also boast a large amount of picturesque public open space, in keeping with the surrounding area.
Construction at Birkwood is set to begin in late summer 2021, with the first new homes for sale released in November 2021 and two show homes expected to open in February 2022. The first new homeowners are expected to move into their homes in spring 2022.  
There will be a range of house styles on the development, including two bungalows, all of which will benefit from open-plan kitchen-diners with French doors out to their own garden. There will also be four homes available to rent and 11 shared ownership homes, with customers able to buy an 80% share of their dream 2 bedroom semi-detached home from just £96,000 using the Home Reach part-buy part-rent scheme.
Wayne Sutton, Operations Director at Gleeson said:
"We are delighted to be bringing 62 new homes to Mareham-le-Fen. This will be our sixth development in East Lindsey, an area which we are seeing great success with our quality, affordable homes.
"We are pleased to be supporting the local area by improving public open space, roads, and donating to the crucial education and health care infrastructure of Mareham-le-Fen, as well as supporting the community by employing a workforce on site that will be made up of local labour and contractors."
As well as picking the development name, a pupil at Mareham-le-Fen Church of England school also picked the name of the main road of the development, which will be James Roberts Way. James Roberts was an explorer who sailed with Captain Cook and is buried in Mareham le Fen
Gleeson will be working with Mareham-le-Fen Church of England school on further initiatives such as its design a bedroom scheme, which allows the children to create their dream bedroom in one of the developments show homes.
Gleeson understands the importance of involving the local community before and during the construction of its developments and leaving a legacy once the work is complete and is seeking local labour and sub-contractors to work on this exciting new development, including applications from local young people who are interested in joining the Gleeson apprenticeship scheme.