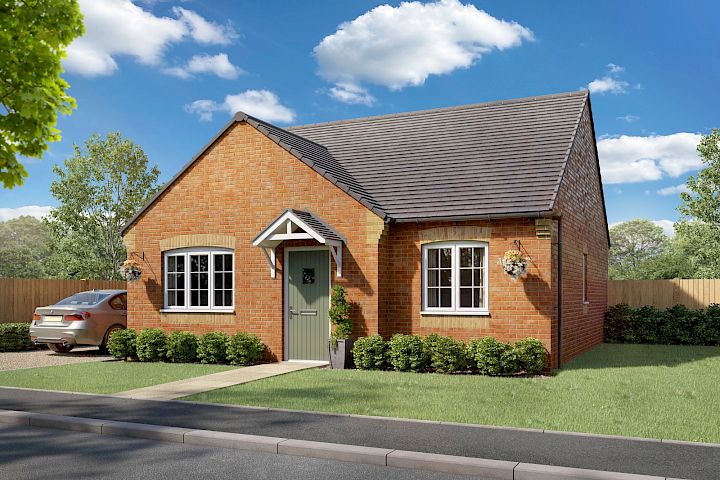 Gleeson to provide 40 affordable, quality new homes in Whitehaven
Gleeson Homes has been granted planning permission to build 40 homes off High Road on the western edge of Whitehaven, in Cumbria.
The development, which will be known as Saltom Bay Heights, will see the 3.38 acre plot of land be transformed from a disused chemical works into beautiful, high quality, low cost 2, 3 and 4 bedroom semi-detached and detached homes, as well as a number of 2 bedroom bungalows, creating a desirable place for local people to live.
With house prices on the development anticipated to start from under £120,000 for a 2 bedroom home as part of an affordable housing scheme for local people, Gleeson expects these homes to be highly attractive to first-time buyers and young families in the area.
Construction at Saltom Bay Heights is expected to start in late Summer 2022, and will be carried out in one phase which is expected to last until summer 2024. The first homes are anticipated to be released for sale in Autumn 2022, with the first homeowners expected to move into their homes in Spring 2023. The development's two show homes, including a "Moy", a 2 bedroom detached bungalow that will also double up as the site's sales centre, and a 3 bedroom detached "Ennis" homes are also due to launch in Spring 2023.
Two affordable homes will also be provided on-site as a part of a discount market value scheme. Gleeson will also be installing a timber trail on the development for local children to enjoy and a footpath link will be located on the western edge of the development providing residents with easy access on foot to Whitehaven town centre, and facilitating and encouraging locals to take advantage of picturesque coastal walks along the St Bees Heritage Coast which runs alongside the development.
Kirk Thompson, Operations Director for Gleeson Cumbria said: "We are thrilled to have secured this development, demonstrating our commitment to building affordable, quality homes throughout Cumbria.

"The site is located on the western edge of Whitehaven with fantastic views over the Irish Sea. We believe there will be very strong demand for these homes and this site will complement our other site in Whitehaven, Ivy Mills, which is located on the eastern side of the town.

"We will be employing an on-site workforce that will predominantly consist of local labour and contractors, and we would like to hear from qualified construction personnel and quality contractors who are interested in being part of this exciting new scheme."
With a regional office based in Penrith, Gleeson has seen great success in across Cumbria with new developments and a strong land pipeline.