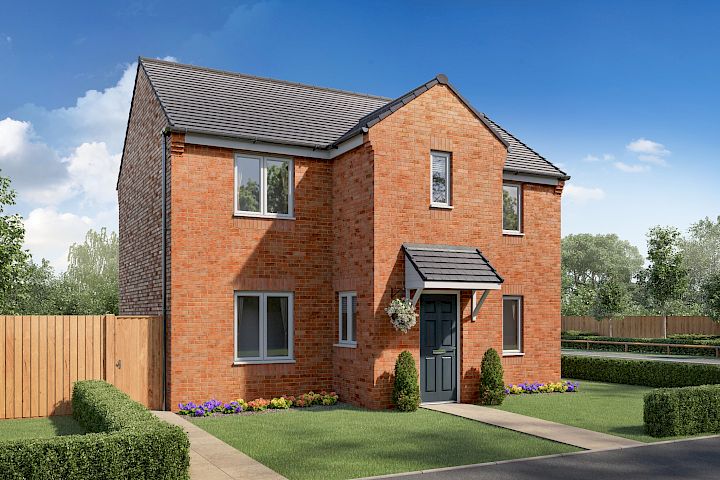 Gleeson to provide 148 new, affordable, quality homes in Bearpark, County Durham
Gleeson Homes has been granted planning permission to build 148 homes off Colliery Road at Bearpark, County Durham, subject to the signing of a Section 106 agreement.
The development, which will be known as The Woodlands, will transform the 15.78 acre plot of land into beautiful, high quality, 2, 3 and 4 bedroom semi-detached and detached homes. Gleeson will regenerate the land which is a mix of brownfield, former industrial units and greenfield land, creating an exciting new community.
House prices are yet to be confirmed but Gleeson expects these to be highly attractive to first-time buyers and young families local to the area, in accordance with our affordable pricing model. There will be 19 affordable units on the site in total, with 15 due to be discounted market sale units while 4 will be affordable rental units.
Construction at The Woodlands is expected to start during Summer 2022 and is expected to continue until 2026. The development will have three show homes, with the first homes due to be released for sale in Autumn 2022 with the first homeowners expected to move into their new homes in Summer 2023.
Gleeson will be providing financial contributions of £796,000 towards public open space and recreation in the local area, as well as additional school places at Bearpark Primary School and a health care provision donation to Dunelm Medical Practice. Gleeson will also donate £64,766 to helping local wildlife and ecology.
The housebuilder will also be engaging with the local community as part of its Community Matters programme, which sees Gleeson collaborate with local schools, charities and businesses, with the aim of supporting local people.
Jennifer Tupman, Regional Managing Director for Gleeson Tyne and Wear region said:  "We are looking forward to bringing much needed new homes to Bearpark, as we deliver the first housing development built in the town in over 30 years.

"Gleeson is dedicated to ensuring that the housing market better serves young first-time buyers and families on low to average incomes, making homeownership a reality. This is the ideal location for a Gleeson development, where we can develop brownfield land, with our strong track record of turning often unsightly, unused land into desirable homes.

"We are looking forward to working with the local community and will be looking to employ a workforce that comprises of local labour, including apprentices, and contractors."