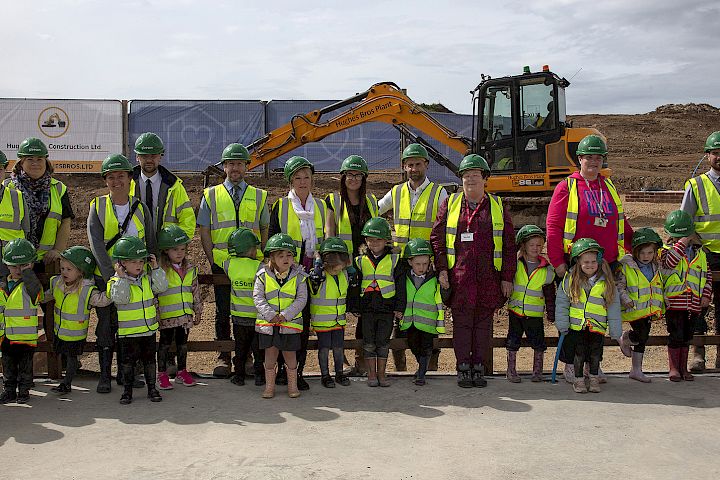 Gleeson invites St Joseph's Primary School to site for a health and safety talk at Hardwicke Place
Housebuilder Gleeson Homes recently invited Year One pupils from St Joseph's Primary School to visit its Hardwicke Place development in Blackhall Colliery, Hartlepool, to see the new development being constructed close to their school for themselves.  
The year one pupils were escorted by their class teachers to the development, where they donned their own hi-vis jackets and hard hats before being given a health and safety talk by Paula Clark, the site's Health and Safety Manager, about the dangers of playing on building sites, the importance of wearing the correct PPE and how to signal that equipment is moving around the building site, which was demonstrated by the on-site Forklift Truck Driver and JCB Driver.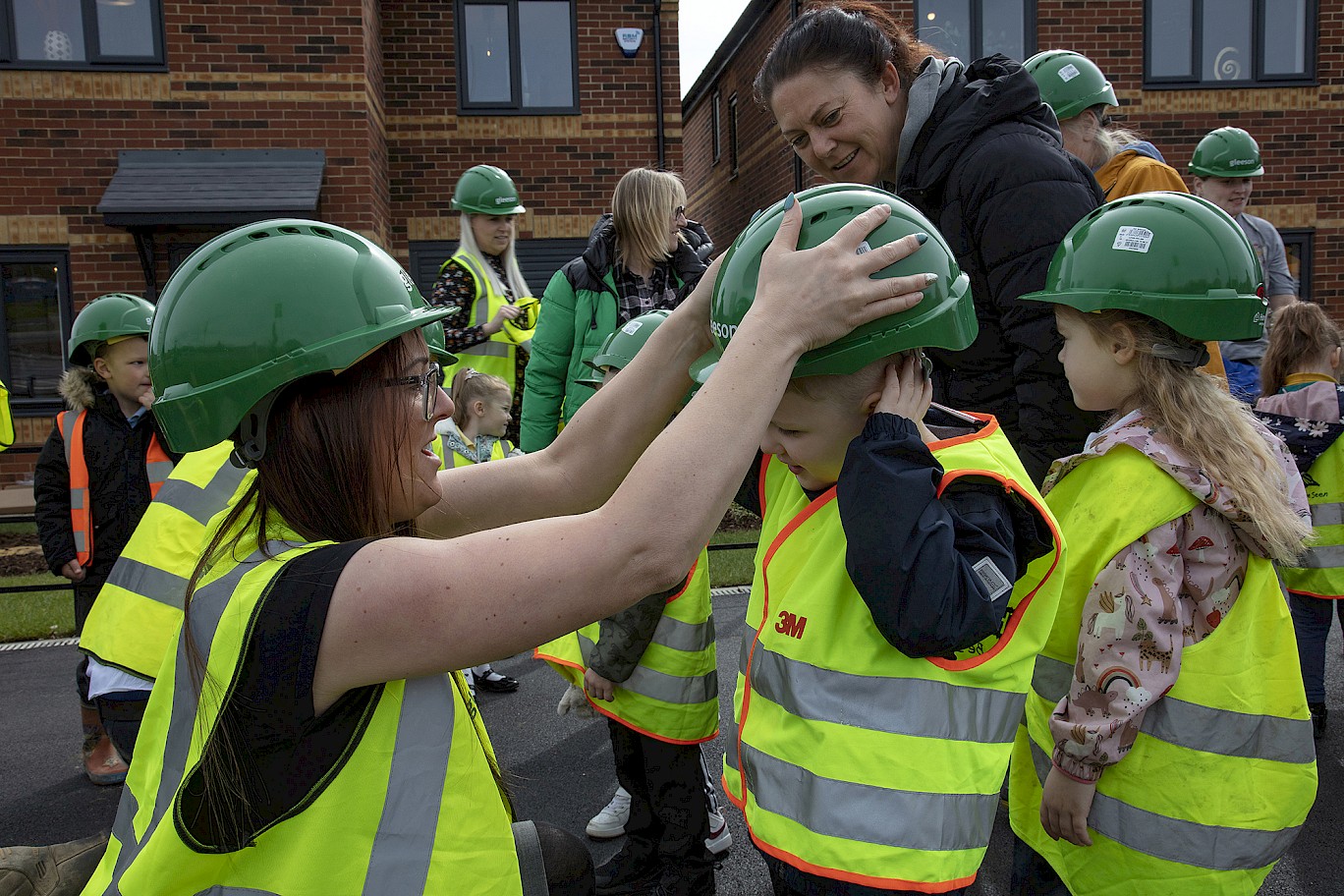 Following this, Peter Kelly, Head of Construction, Richard Carr, Site Manager, and Simon Moralee, Assistant Site Manager, helped the children to build their own walls using lightweight bricks and trowels.
Peter Kelly, Head of Construction for Gleeson Tees Valley said: "It was an absolute pleasure to welcome the children from St Joseph's Primary School to our Hardwicke Place development. The children's excitement of being on a real life building site was evident and they did not stop smiling, and one little lad said he never wanted to leave. Involving our local communities is imperative to the work we do and days like this really make it a joy to come to work. Hopefully, allowing the children to have these experiences from an early age will inspire them later in life and shape our tradesmen and women of the future."
Lisa Ashton, Head Teacher at St Joseph's Primary School said: "We were thrilled to be asked by Gleeson to visit their Hardwicke Place development. The children loved their visit, making comments about how they want to work for Gleeson in the future. Gleeson has been superb at ensuring we are all engaged and kept up to date with the growth of our community. The day was very interactive and taught the children a lot about health and safety, which I'm sure they will remember whenever they encounter a building site in the future."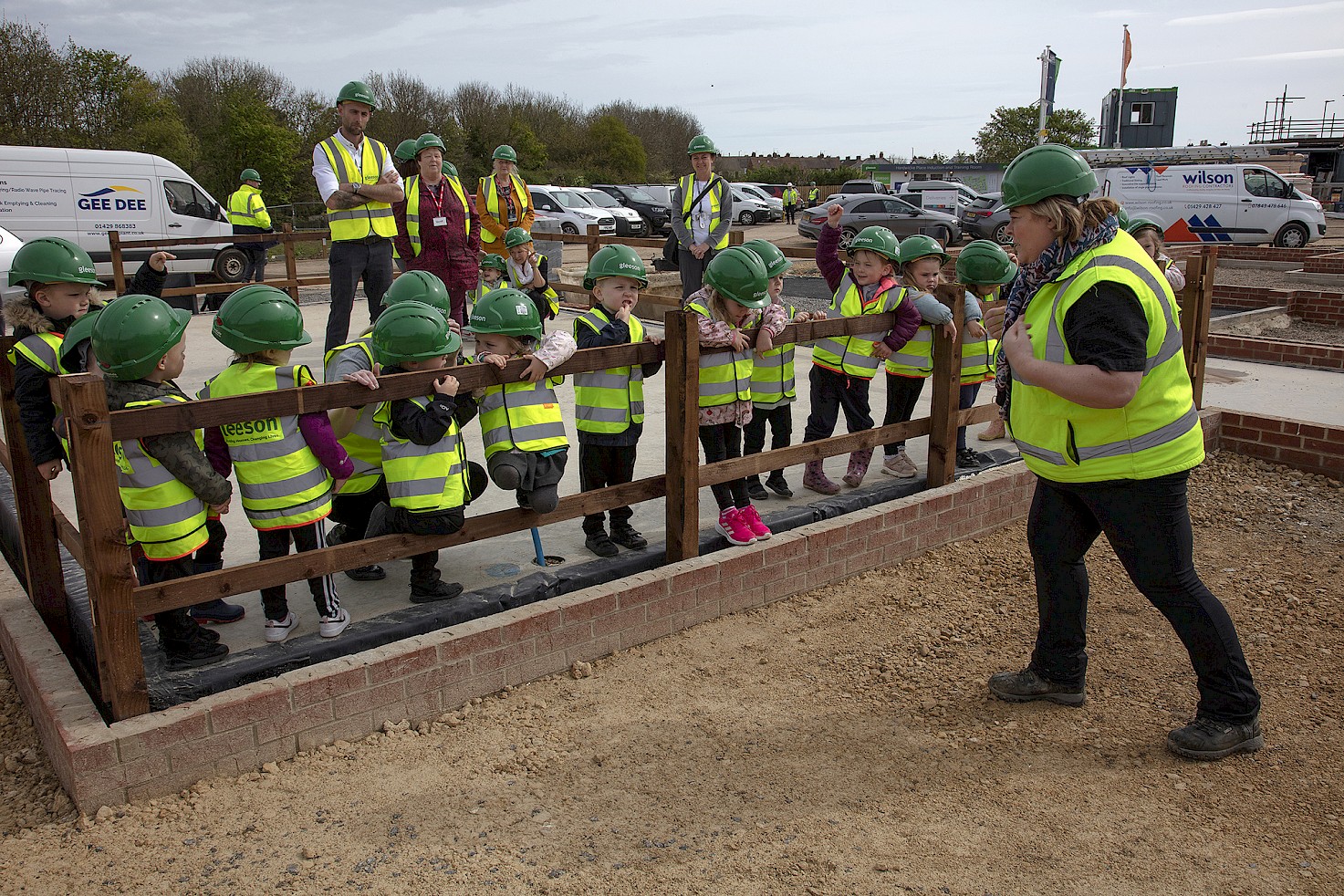 Hardwicke Place in Blackhall Colliery is made up of 122 homes with 2, 3 and 4 bedrooms and is perfectly placed close to plenty of local amenities, with prices starting from just £165,995 for a 3 bedroom home. With four newly opened show homes, boasting examples of some of Gleeson's most popular house types, this development has been extremely popular with local people, with prospective buyers urged to visit the development and see for themselves the benefits of buying a Gleeson home.
Recently, in collaboration with the Bradley Lowery Foundation, Gleeson unveiled a memorial tree dedicated to Bradley at Hardwicke Place due to its close proximity to where Bradley lived with his parents, Gemma and Carl. In addition, two roads on the development have been named Bradley Lowery Way and Sunshine Place; sunshine being the nickname that Gemma and her husband Carl gave Bradley due to his sunny disposition despite the pain and discomfort he was suffering throughout his illness.
Gleeson are making considerable Section 106 contributions on this development, including £182,383 towards public open space and leisure facilities, a £25,453 biodiversity contribution, £59,409 towards healthcare and £92,063 towards habitat regulation assessment. In addition to this, the development will include a total of 12 affordable housing units.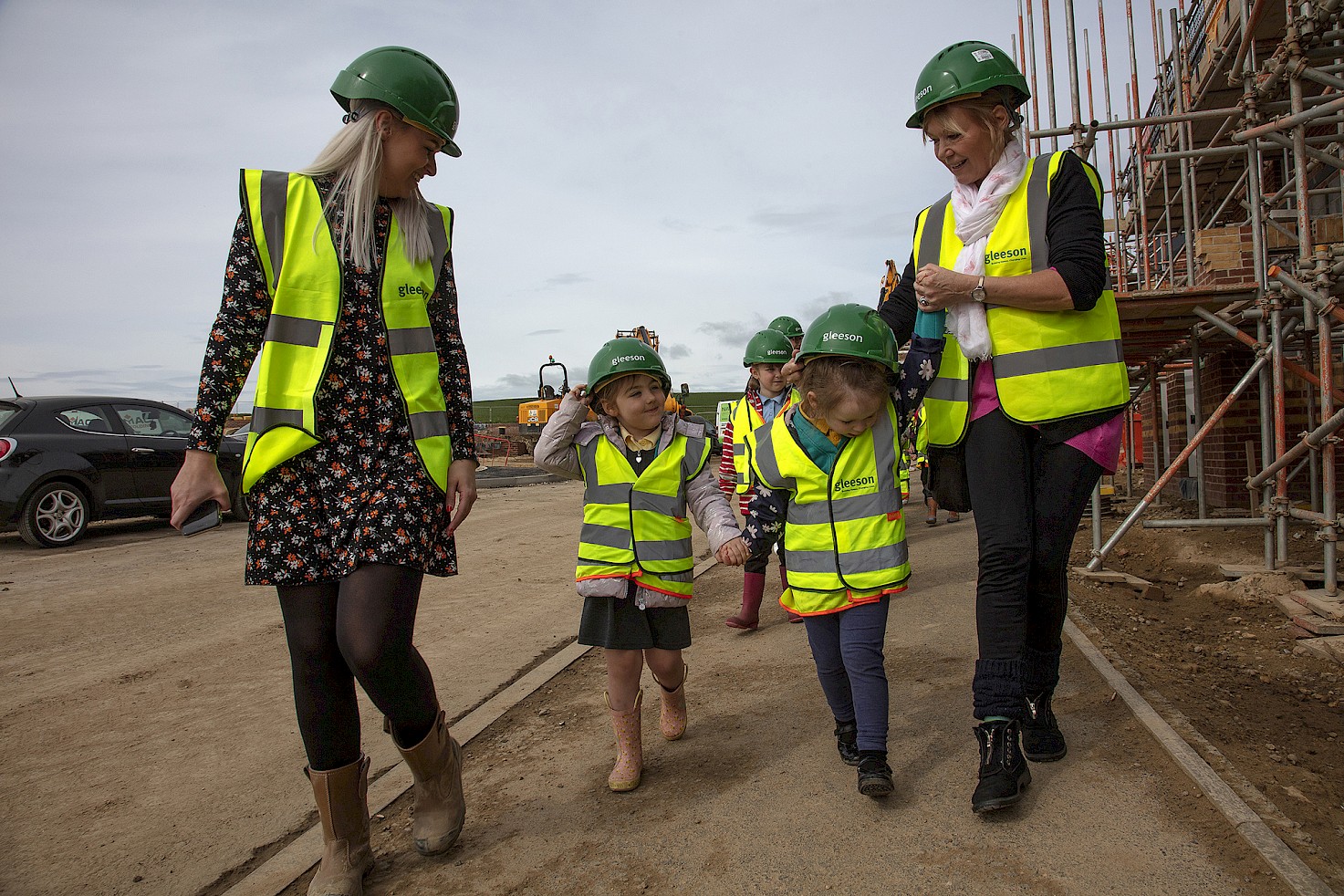 Gleeson understands the importance of involving the community before and during the construction of developments, leaving a legacy once the work is complete.
Gleeson is seeking local labour and sub-contractors to work on this exciting development, including applications from local young people who are interested in joining the Gleeson apprenticeship scheme.