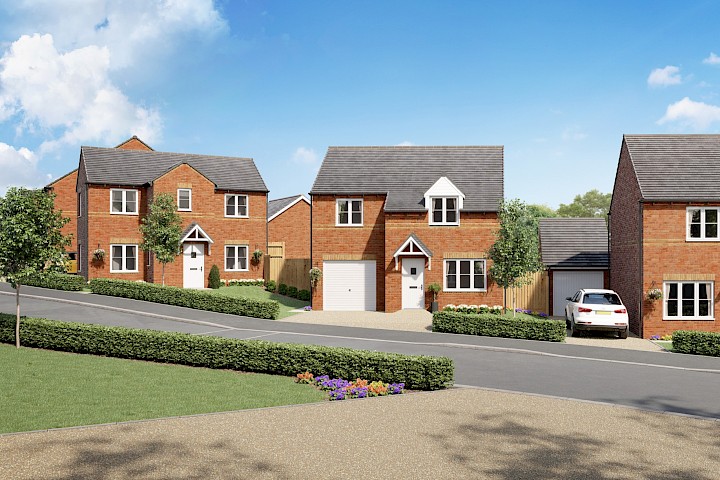 Gleeson set to build 85 brand new homes in Boston
Gleeson Homes has achieved approval to build 85 new 2, 3 and 4 bedroom homes all complete with off-street parking and front and rear gardens after taking ownership of land in Toot Lane, Boston.
The exciting development is the first of its kind by Gleeson in this area of Lincolnshire and will provide affordable housing for many locals, with Gleeson's price point typically 20% below the average market price. The vacant land will begin its transformation this year with construction on the site expected to commence before Christmas. In total, the development will be built over two phases, with properties on sale from early 2021, with prospective homeowners able to register their interest this winter.
Allen Marshall, Operations Director for Gleeson in the Midlands said: "We are thrilled to now own this brilliant, versatile piece of land and to be granted permission to build in this great area of Lincolnshire. At Gleeson, we pride ourselves on cultivating communities in the areas where we build, giving people the opportunity to take a step into home ownership by building affordable, quality homes. Located close to Boston town centre, Toot Lane benefits from plenty of amenities nearby, including numerous supermarkets, pubs, restaurants, parks, sports centres and good schools, meaning this development will be the perfect place for first time buyers, couples, growing families and solo buyers to live."
With 3.5 million young people aged between 20 and 34 currently living with their parents, a 1.3 million increase since 1999*, Gleeson's homes will provide an affordable option for those struggling to save up the cash to leave their parents' homes. A monthly mortgage for a 2 bedroom home on the new development is anticipated to be cheaper than local rent figures. Plus, if using Help to Buy, many of the homes will only require a 5% deposit.
With community care at the heart of the business, as part of the development, Gleeson will donate a sum of £455,000 to the local council for further housing initiatives. Gleeson will also maintain the public open space on the development. Additionally, not only will this new development bring financial contributions to the area, it will also bring with it a host of employment opportunities for local people, sub-contractors and young people looking to start an apprenticeship in construction.
A unique housebuilder, Gleeson builds high quality, low cost homes, for people that need them the most, in the areas that they want to live throughout the North and Midlands.
To find out more about the areas in which Gleeson build and information on the work Gleeson does in the community, visit our Community page.