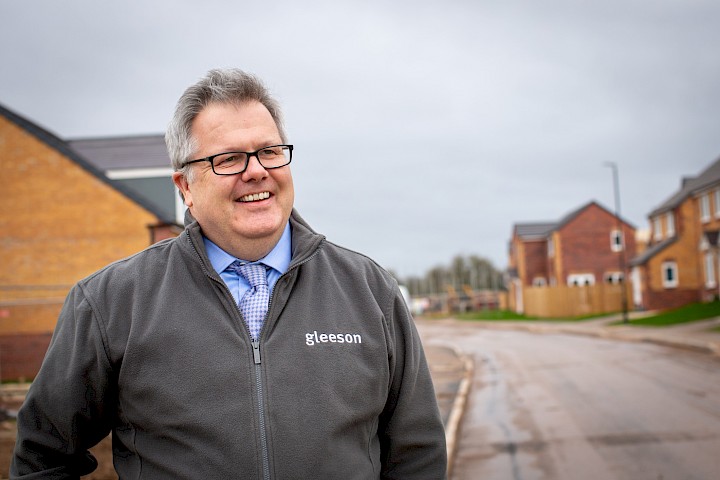 Our CEO responds to the Prime Ministers announcement that 5% deposits contributions for first time buyers will create two million more owner-occupiers
Prime Minister Boris Johnson has laid out his ambitions to create two million more owner-occupiers by introducing five per cent mortgage deposits for first-time buyers, to transform 'generation rent' to generation buy'.
Gleeson Homes' chief executive James Thomson, comments:
"I warmly welcome the Prime Minister's pledge to support the next generation of homeowners. Gleeson sells more than 80% of its homes to young first-time buyers, many of which are on low incomes and currently rely on the Government-backed Help to Buy scheme to help them achieve their dreams of homeownership, and we encourage any further initiatives to support this demographic in the long term. With 95% mortgages in place, even a couple on minimum wage would be able to afford one of homes on any of our developments as prices start at £90,000 for a 2 bed semi-detached home with an average selling price is £135,000.
"However, increasing homeownership has been an aspiration of several Prime Ministers' over the last decade. To make a material difference there must be a joined-up approach from housebuilders, lenders, local government and planning departments to ensure that the right types of homes are built at the right price and in the right places.
"As a housebuilder of quality affordable homes, sold predominantly to young first-time buyers and key workers, who are typically under the age of 35,  we see first-hand both the huge benefits and social impact value that homeownership brings as well as the challenges that people face in getting on the property ladder. 
"We also strongly support the reform of our planning system, to bring it up to speed and ensure it is fit for purpose for the modern-day. In particular, we welcome initiatives to make it more transparent and to speed up planning where appropriate, allowing us to deliver for more young homeowners across the regions in which we operate."