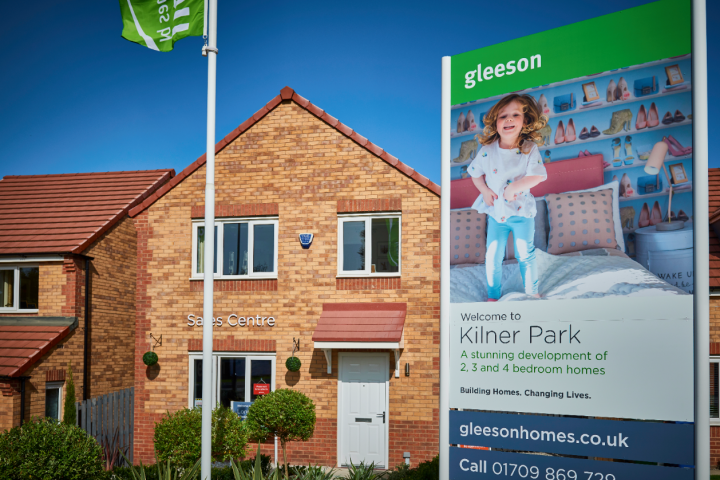 Gleeson is first housebuilder to be awarded the Fair Tax Mark
MJ Gleeson plc, the low-cost housebuilder and strategic land specialist, announces that it is the first housebuilder to be accredited with the Fair Tax Mark, joining the select number of businesses to attain this certification.
The Fair Tax Mark certifies a business as paying the right amount of tax in the right place at the right time and is the gold standard of responsible tax conduct.
The FTSE-listed housebuilder which is known for making home ownership affordable to those on low incomes has met the Fair Tax Mark's tough criteria and demonstrates its commitment to responsible tax conduct and transparency.
As part of the accreditation process, Gleeson Homes and its parent company MJ Gleeson plc, recently revised its Tax Strategy, available on its website, and is providing more detailed tax disclosures in its Annual Report and Accounts.
Stefan Allanson, CFO for MJ Gleeson PLC said:
"Profitable companies should pay their fair share of tax and be honest and transparent in their disclosure; it says a lot about their values, integrity and ability to trade in a sustainable way. Gleeson does, and we're proud to be the first housebuilder to achieve the Fair Tax Mark."
Paul Monaghan, Chief Executive, Fair Tax Mark, said:
"We are delighted to certify Gleeson as the first housebuilder in the UK to achieve the Fair Tax Mark, They have been robust and consistent payers of corporation tax for a number of years, with any deviations from the headline rate largely accounted for, rightly, by tax reliefs connected to the remediation of contaminated land. It's great to see Gleeson 'say what they pay with pride', and for this to sit alongside commitments to the real Living Wage and sustainable construction.
A big percentage of Gleeson's customers are first time buyers, many of whom have moved straight out of home, or have been renting and may have benefitted from the Government backed Help to Buy scheme, or Home Reach part-buy, part-rent scheme.