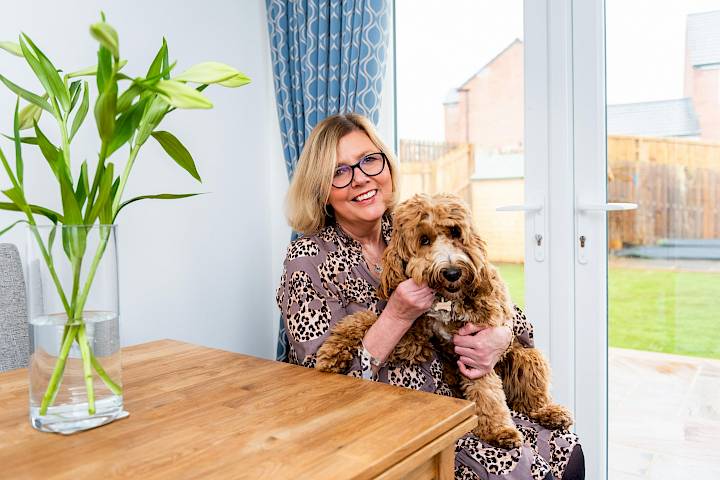 Sue's homeownership story
Meet Sue, 58, who's a Senior NHS Nurse, and an avid baker, (Sue even applied for Great British Bake Off!), who lives in her stunning Gleeson Liffey in West Yorkshire with her pet Cockapoo Nancy.

After her relationship ended, Sue wanted a home that was a blank canvas to give her a fresh start. After renovating a bungalow, Sue was delighted to find an affordable, 3 bedroom detached home with a huge garden on her local Gleeson development, and the rest is history! Sue is now settled and loving life in her forever home, which she has completely personalised to her taste.

We spoke to Sue to hear more about her Gleeson home buying journey.
When did you reserve your home? November 2020.
When did you move in? June 2021.
Which house type did you buy? 3 bedroom detached Liffey.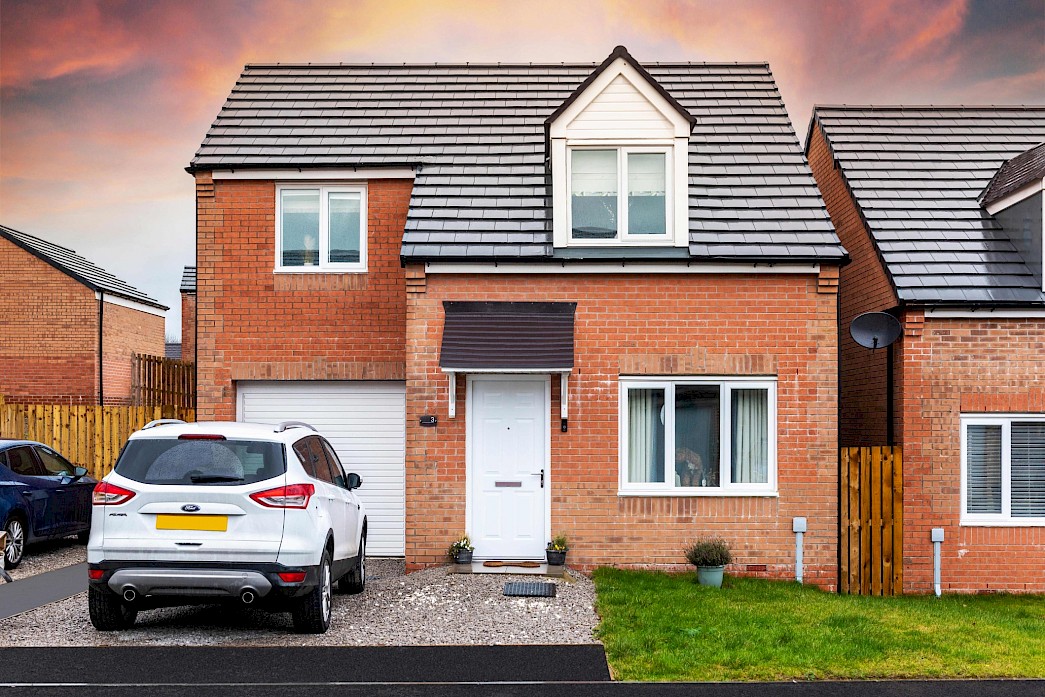 Before buying your Gleeson home, what was your home situation? Prior to buying with Gleeson I've had numerous homes, but most recently, I lived in a renovated bungalow with my ex-partner. Renovating a home was a real challenge, I spent hours peeling off wallpaper, ripping up carpet and painstakingly coordinating an extension, all of which put me off buying a project home ever again! I knew a new build was going to be my next step, as I wanted a fresh, blank canvas, that would be low maintenance, unused and clean, ready for me to personalised.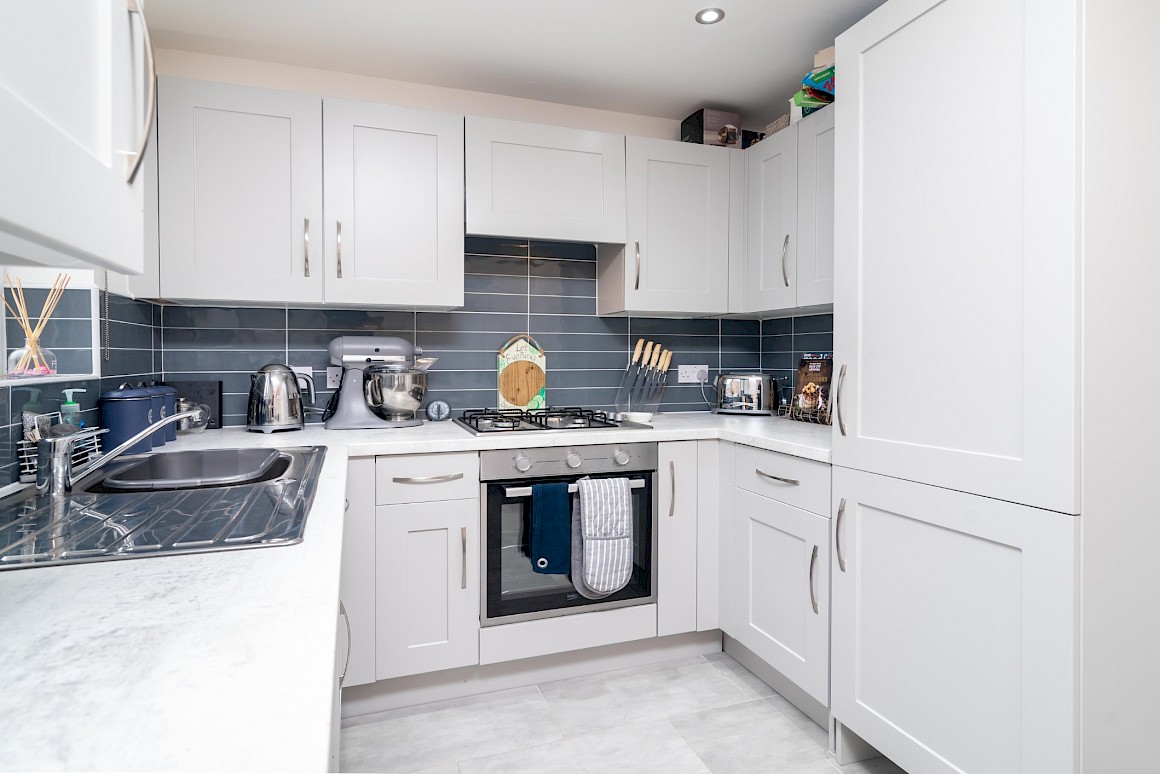 Why did you choose to buy with Gleeson? After looking at other housebuilders, I was drawn to Gleeson due to the great location of my development, and the affordability.
After viewing other developers' show homes and visiting their Sales Centre's, I soon realised that my budget would only stretch to a semi-detached home, but with Gleeson I would be able to buy a detached home with a large garage, driveway and garden! Also, the layout of several of the Gleeson house styles really appealed to me. I'm a very keen baker, and I loved the open plan kitchen-diners Gleeson offered, I'm always whipping something up in the kitchen, and needed plenty of cupboard and worktop space!
My development is close to where I grew up, and my elderly parents live just a five minute drive away. I love being close to my family, after previously living an hour away from them. Family is very important to me, and I've got two sons, and a lovely Granddaughter called Layla, that I knew would be staying over weekly, so a spacious bedroom for her, and a large garden was vital for me, and Gleeson ticked all those boxes. Another big bonus of buying with Gleeson was the fact that because I'm an NHS Nurse I was able to use Gleeson's Key Worker Priority Programme, receiving £1,000 towards my options and extras, which went towards upgrading my kitchen, adding a shower screen to my bathroom, boiler housing and USB port sockets.
My development is in a great location for commuting and I can easily get to Leeds City Centre via the local train station, and there's lovely pubs and shops within walking distance.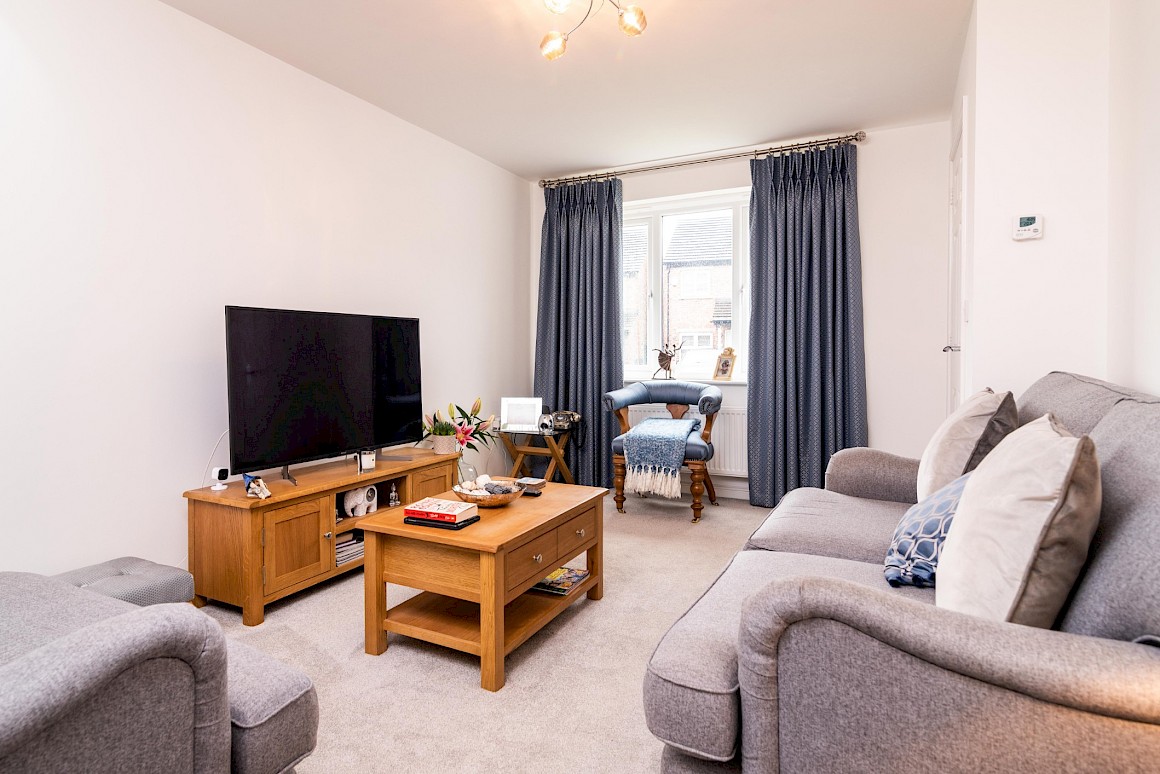 Why did you choose to buy new? I chose to buy new because I wanted to be the first person to put down roots in my new home. After renovating a house before, I wanted the ease of a new build home; the fresh feel, and new appliances were a big attraction for me! Also the two year Gleeson warranty, backed by the 10 year NHBC warranty and insurance really gave me peace of mind that I'd always have support.
Another reason I chose to buy new was because I was really excited about being able to personalise my home! Choosing my kitchen options was great, and before I even moved in I began planning colour schemes for each room. I'm into reupholstering furniture, and went on a course to learn how to upcycle a chair that I wanted to be a centre piece in my new  home.
Since moving in, I've done loads of decorating, I've given every room its own style, incorporating different fabrics, and furnishings, although my main colour palette is grey and blue. Everyone tells me my house looks like a show home!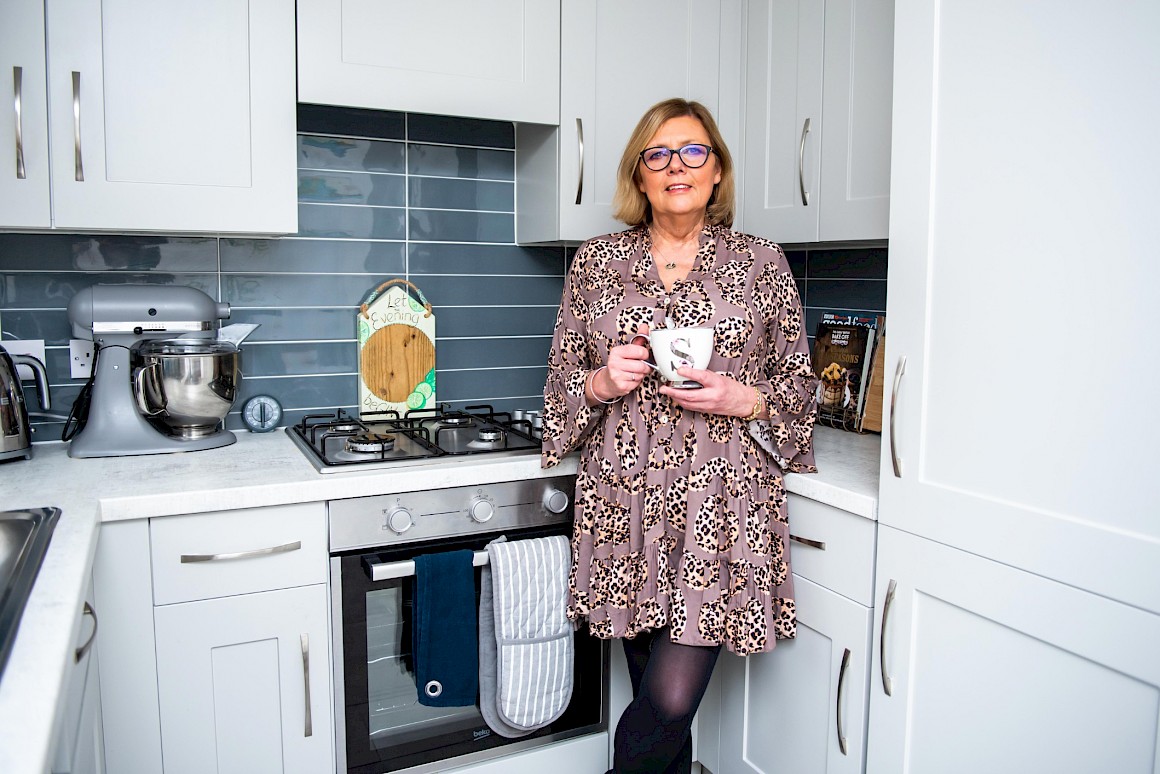 Which house type did you buy, and why did you choose it? I chose to buy a Liffey, a 3 bedroom detached home, with a driveway, garage, front and rear garden. I loved the Renmore, but the Liffey plot on my development just seemed made for me, it has a great-sized garden, and is on a lovely street.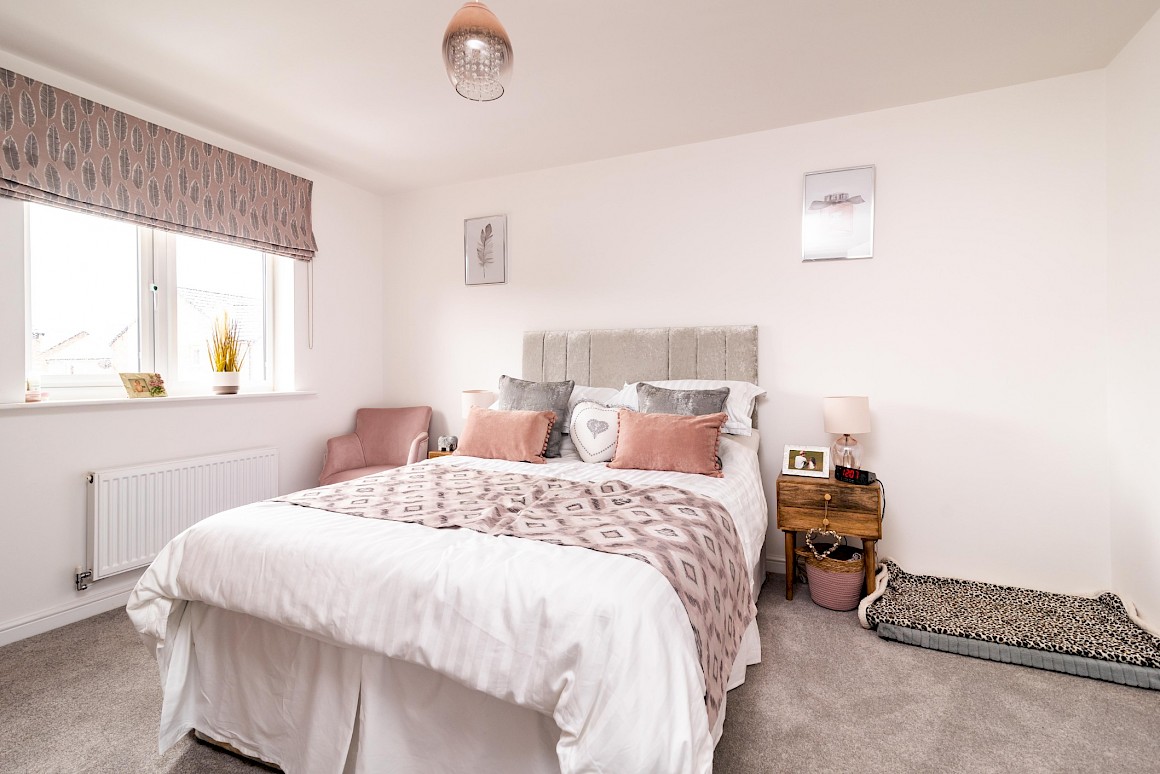 How was the process of buying your new home? The buying process with Gleeson was so smooth, I felt at ease the whole time, and I loved viewing various show homes to get inspiration for when I moved in. The eight month wait between reserving and moving in felt long, Covid and snow slightly held up the build, but I actually loved having a little extra time to buy furnishings! I had a list of things to buy and every month ticked things off, from towels to cutlery.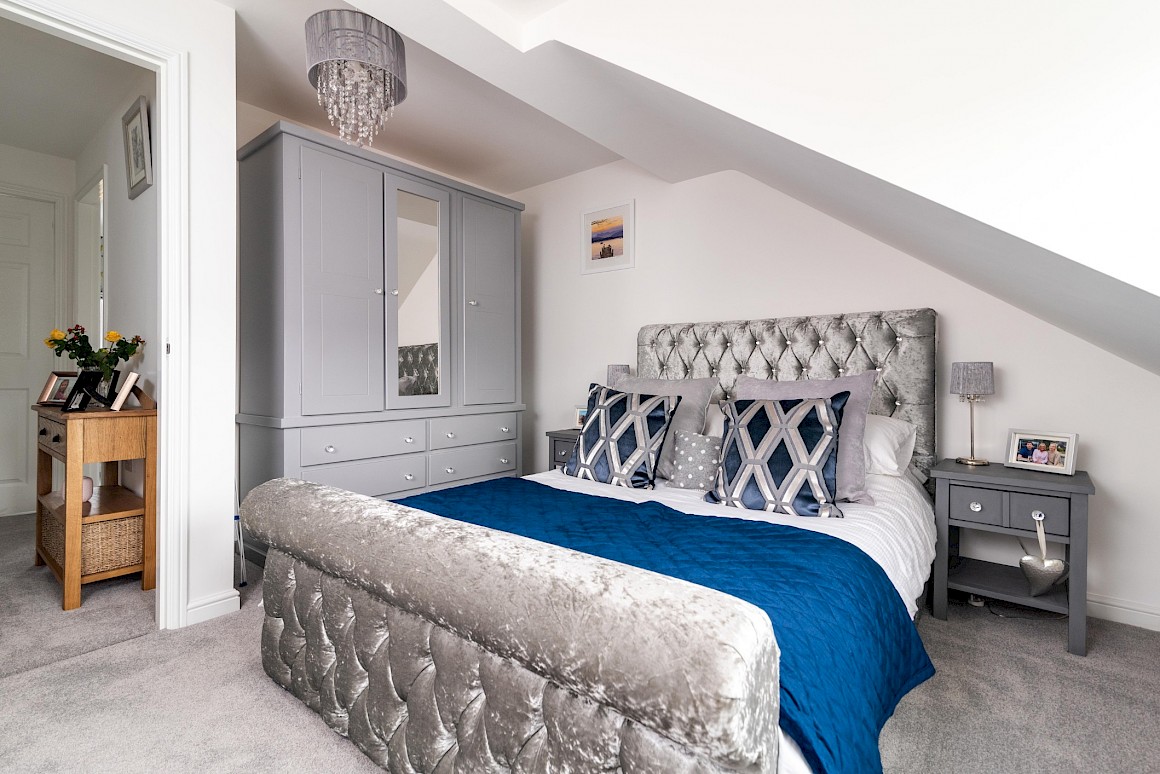 What's the community like on your development? My neighbours are so lovely and friendly! With everyone on the development being new, everybody is so willing to make friends. It's great having a lot of young families on the development, I love seeing children enjoying things like Halloween and Christmas lights. There's lots of dog owners on our development too, so I've made plenty of friends with fellow pet Mums and Dads.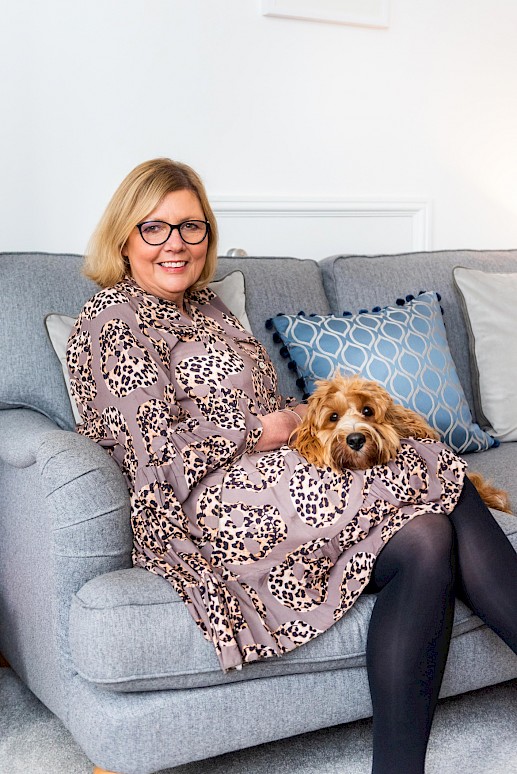 How has life changed for you since moving into your Gleeson home? Since purchasing my home, I feel like I've got a new lease of life and have found myself on my own. Now I've got my forever home in place, life is plain sailing. My home was very affordable to buy, which means I am able to regularly treat my family, particularly my Granddaughter who loves coming to stay in her bedroom. I've also been able to buy a dog, a super cute Cockapoo called Nancy, which has been a lifelong dream of mine!
I've still got a lot to do in the house, but I'm really enjoying taking my time to finish it! Next up is project garden, I'm hoping to install artificial grass for Nancy and am going to be building a summer house too. Watch this space…
Fancy sharing your Gleeson home buying story with us? Just email marketing@mjgleeson.com and you could feature on our blog. Inspired by Sue's homeownership story? We have over 70 developments located across the North and the Midlands and with prices starting from £100,000, what are you waiting for?!
Find your Gleeson home today, click here to get started.