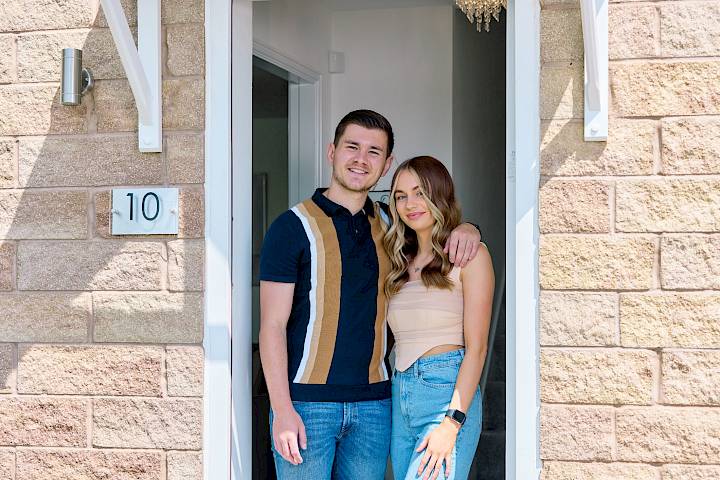 Tom and Maddie's homeownership story
Meet Tom and Maddie, both aged 25, who you might already know as @no.10thefergus on Instagram. Tom and Maddie moved into their beautiful 3 bedroom semi-detached Fergus one and a half years after meeting and are now loving life in their dream home, creating memories with their family and friends.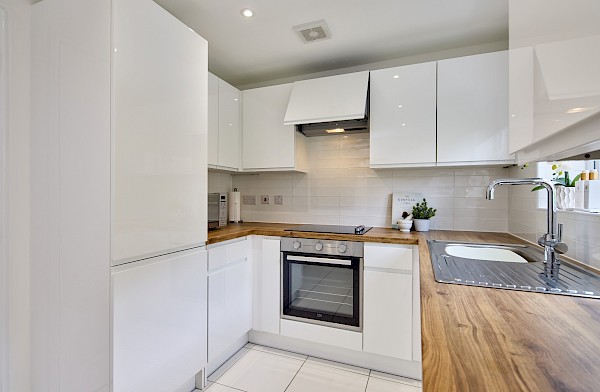 Tom, a primary school teacher and Maddie, a hairstylist, saved up for a deposit whilst living with their parents. The couple contemplated renting to live with each other sooner, however, upon discovering their local Gleeson development, found that owning a home was much more affordable than they first expected!
We spoke to the couple to hear more about their Gleeson home buying journey:
When did you reserve your home? 28th March 2021
When did you move in? 29th October 2021
Which house type did you buy? 3 bedroom semi-detached Fergus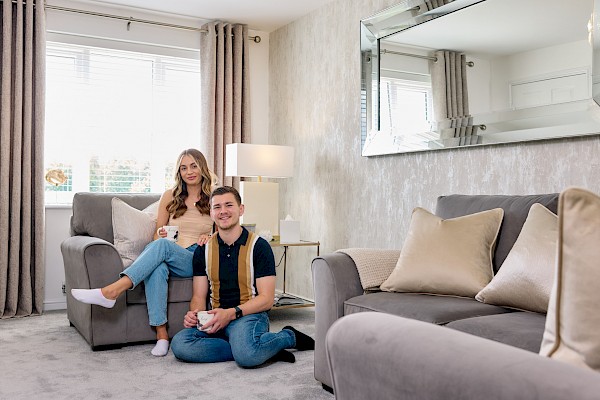 Is this your first house purchase? Yes, this is our first home together! We have always discussed buying together, but we didn't anticipate it was going to happen so soon. After house prices started to increase during lockdown we became very keen to find somewhere sooner, and to our delight we came across Gleeson Homes online!
We couldn't believe how affordable a stunning 3 bedroom semi-detached home with a garage, garden and driveway actually would be, and upon visiting the development discovered the perfect plot, one of Gleeson's stunning stone houses. 
Tell us a bit more about your living situation before? Prior to buying our first home together we both lived with our parents. We considered renting, but when we found Gleeson, buying was a much better option for us, and it was cheaper too! We didn't want to waste our money on rent, and with a low mortgage rate, we know we've made the right decision.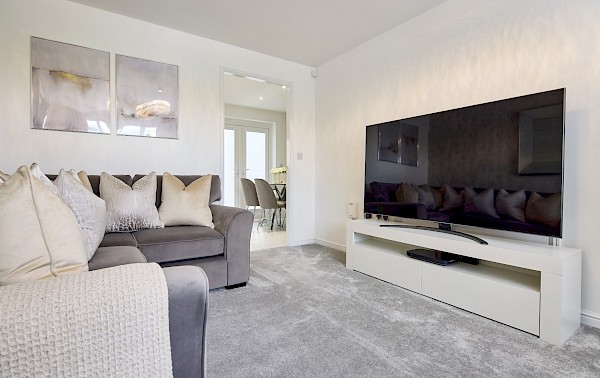 Which house type did you buy, and why did you choose it? We absolutely fell in love with the 3 bedroom, semi-detached Fergus after viewing one of the show homes.
The overall look and style of the exterior of our home is gorgeous, especially the dormer window! The external is stone, which is really eye-catching and looks very premium. We really wanted a garage for extra storage and we were so happy with that the house came with both a garage, and a driveway!
We always  envisaged our kitchen-diner being at the back of the house with French doors opening onto the rear garden for when we like to entertain in the summer months, and the Fergus made all our visions come to life! The bedrooms are perfect too as they're really spacious, especially the master bedroom.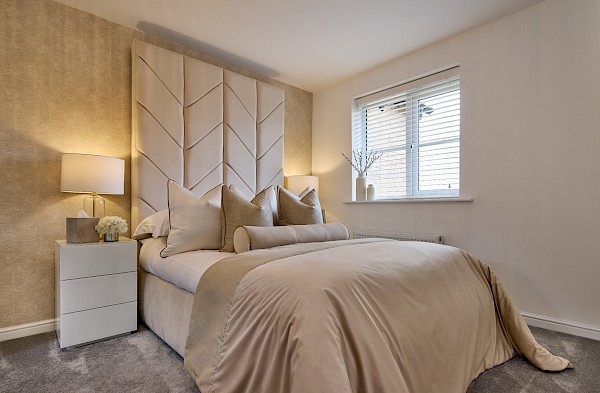 Why did you choose to buy with Gleeson? We chose to get onto the property ladder with Gleeson because of the affordability and what you get for the price. Our Fergus is incredibly spacious, bright and airy, and with three bedrooms really versatile.
We also chose Gleeson because we loved the idea of selecting our optional extras and kitchen units before moving in, as well as the fact that when you buy new you can put your own interior stamp on your home as soon as you move in.
Describe your interior style! I've (Maddie) got quite a 'organic modern' interior style and have gone for a very neutral, clean aesthetic look in our home. I love playing with layering and textures as well as wood tones here and there! I want to create an inviting yet casual home.
Don't get me wrong it's still very new so it's far from finished yet, but we have loved personalising our home and have made a good start throughout, it already feels perfect for us.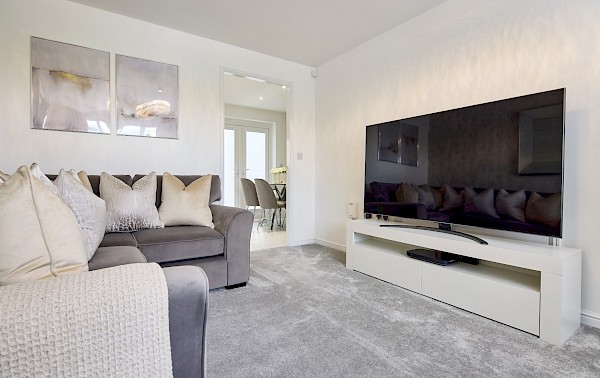 Why did you choose to buy new? At the start of our home buying journey we viewed both old and new properties, but as we both have busy jobs we decided that we wouldn't have the time to renovate and do up an older house. 
A new home gave us the confidence that everything would be brand new and protected by the Gleeson two year warranty, as well as the NHBC 10 year Buildmark Warranty, giving us 10 years peace of mind.
What do you love the most about the interior of your home? We love the layout of the Fergus, it doesn't feel like a stereotypical new build home. The layout downstairs is just lovely, with a family-sized living room and open plan kitchen-diner on the back.
Upstairs is also really spacious, as the bedrooms are all doubles, which is amazing for when family or friends want to stay over, or if we decide to start a family in the future!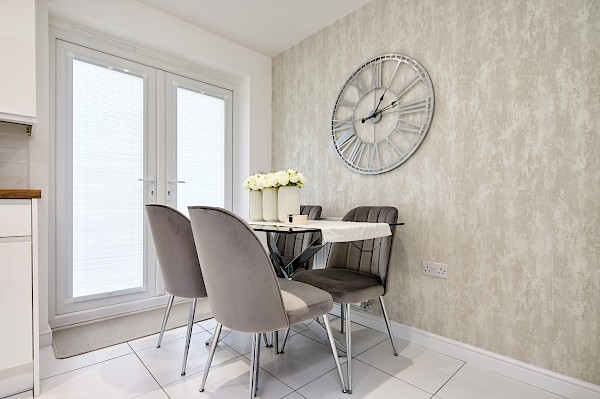 What do you love the most about the exterior of your home?! It's got to be the stone our home is built from, it's so unique. We also love the dormer window on the front, it gives it such a homely cottage feel!
Another aspect which we love is the garden size, we were so shocked when we viewed the property and saw the size of our garden! We loved that our garden was handed to us as a blank canvas when we moved in, we've been able to decide which parts we want to turf and make into a patio, allowing us to create different garden zones. We can't wait to host and entertain this summer.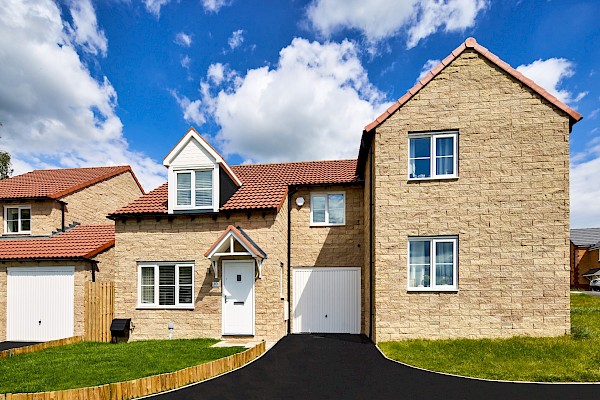 How was the process of buying your new home? The process was quite straight forward for us. We called Gleeson and expressed our interest, and when our dream home became available we reserved it a couple of weeks later!
We waited for the house to complete its initial build stages, and even got to view the house once the roof was on! We added our optional extras and before we knew it, our home was  ready for us to move in. It was a very easy and stress free process.
Are you enjoying life on your development? We love our development, it's so peaceful. We made friends with our neighbours before moving into our home and the neighbourhood already has such a good community feel to it, everyone is so lovely and is always happy to help.
We have already created some lovely memories in our new home, such as hosting Christmas Day for the first time. We couldn't have asked for a better first home and both feel so lucky.
Do you have any tips for anyone looking to move into a Gleeson home? If you have any questions, no matter how big or small, contact the sales team or head down to the sales centre and the sales executives will be more than happy to help you. We would also advise anyone looking to buy to go and view all the different plots that are available on the development, even if you are keen on one particular plot, you might be pleasantly surprised.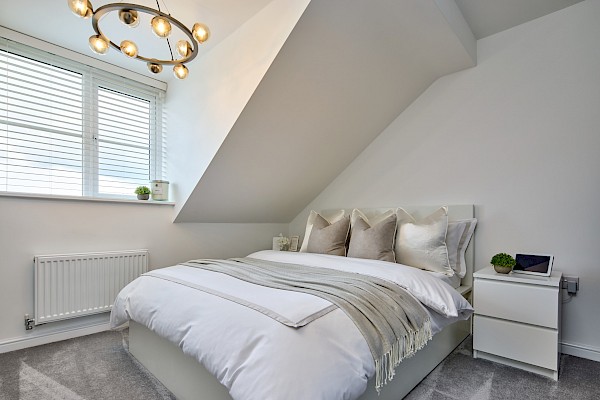 Also have a good look at all the different show homes, this will help you decide the different aspects and features which you like and maybe dislike about certain house types.
We'd also recommend looking at Gleeson's Instagram page and start looking for inspiration from other Gleeson homeowners to see how they have settled in and personalised their new homes. If you have any other questions or want to see our home updates you can follow our Gleeson journey on Instagram @no.10thefergus.
Fancy sharing your Gleeson home buying story with us? Just email marketing@mjgleeson.com and you could feature on our blog. Inspired by Tom and Maddie's homeownership story? We have over 70 developments located across the North and the Midlands and with prices starting from £100,000, what are you waiting for?!
Find your Gleeson home today, click here to get started.