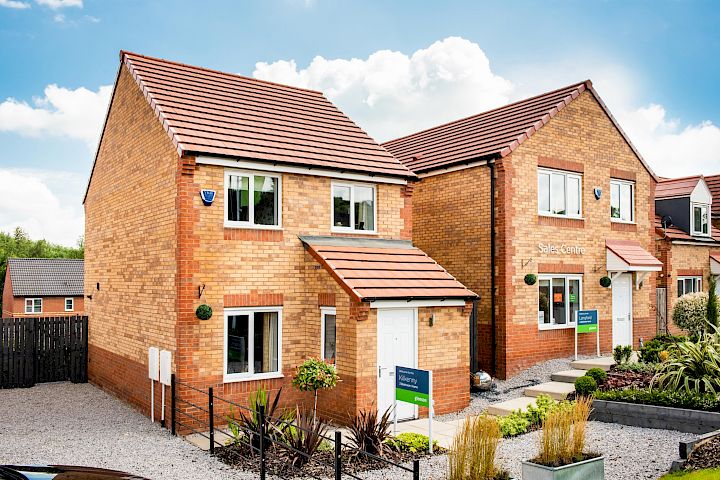 Gleeson to bring 158 affordable, quality new homes to Scunthorpe
Gleeson Homes has been granted planning permission to build 158 homes off Phoenix Avenue in Scunthorpe.
The development which will be known as Phoenix Meadows, will see the 19.7 acre plot be transformed into beautiful, high quality, low cost 2, 3 and 4 bedroom semi-detached and detached homes.
With house prices on the development anticipated to start from just £125,000 for a 2 bedroom home and various schemes such as the Government's Help to Buy: Equity Loan available, Gleeson expect these homes to be highly desirable, especially amongst first time buyers and young families in the area.
Construction at Phoenix Meadows will begin in August and will span until November 2026. The development's show homes will open in summer 2022 with the first new homes released for sale in spring 2022, and the first residents expected to move into their new home in autumn 2022.
Gleeson will make several contributions to enrich the local community, including £1,100,000 towards education and biodiversity enhancements. As part of their enhancements to local ecology Gleeson will create landscaping buffers, aid the local nature reserve and create a footpath throughout the site linking the development with Phoenix Avenue.
The site will also boast a large amount of picturesque public open space, in keeping with the surrounding area and Gleeson will construct a play area for local children to enjoy.
Roman Court, another Gleeson development in the area, has 85 homes giving the area much-needed, affordable homes for young first time buyers.
Wayne Sutton, Operations Director at Gleeson said:
"We are delighted to be bringing 158 fantastic new homes to Scunthorpe, an area where we are seeing great success with homes.
"We are pleased to be championing the area, supporting the community with our affordable homes and employing a workforce on site that will be made up of local labour and contractors. Our Section 106 donations will help fund school places and improvements to education in the area and we will be protecting local wildlife and boosting ecology with our plans. With our homes, we are determined to ensure that the housing market better serves young first-time buyers and families on low to average incomes."