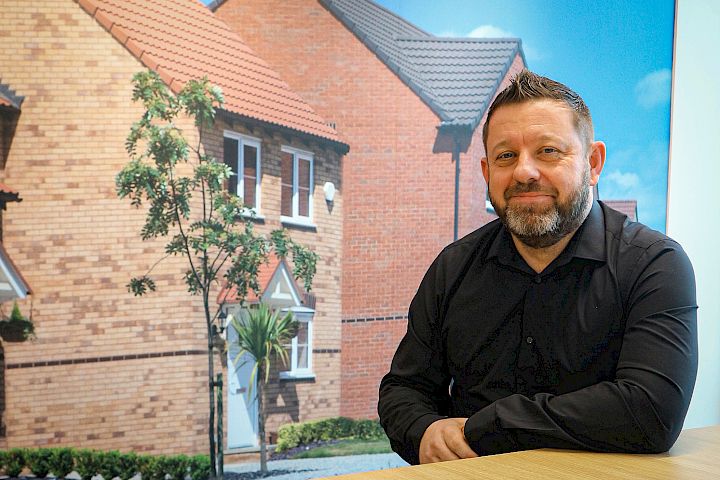 Gleeson Homes appoints Mark Phelan as Customer Experience Director
Gleeson Homes, the leading affordable housebuilder in the North of England and the Midlands, has announced the appointment of Mark Phelan to the role of Customer Experience Director.
The appointment evidences the business's ambition to continue to improve how it supports its core customer base, which is primarily focussed on first-time buyers, key workers and young people on low to average incomes.
This strategic hire aims to ensure continued evolution and innovation in Gleeson's customer service offering, especially as the business looks to support low-income buyers in taking their first or next step on the housing ladder at a time when market and economic conditions are impacting affordability and squeezing household incomes.
In his new role, Mark will report directly to Mark Knight, Managing Director of Gleeson Homes, leading its customer service department's efforts to ensure a consistent and effective level of support is provided to each customer through every step of the housebuilding and sales process as well as fulfilling Gleeson's Customer First programme and ethos.
Longer term, Mark will be charged with ensuring that Gleeson's systems, processes, and monitoring capabilities are optimised to support the end-to-end customer experience from enquiry to the legal completion of the sales process and through the two-year National House Building Council (NHBC) warranty. This in turn will guarantee that, as Gleeson expands its business to meet rising demand for affordable, high-quality homes in the North and Midlands, the business will be able to maintain gold-standard customer service for all aspiring homeowners looking to get their foot on the ladder in 2022 and beyond.
Mark brings with him over 13 years of experience in the customer service sector both at a strategic and operational level. He was instrumental in leading Avant Homes, Yorkshire, to its current 5 Star NHBC position – the first time the company had achieved this in seven years.
Mark Knight, Managing Director of Gleeson Homes said: "Continuing to evolve our customer service capacity is essential, especially as we expect demand to rise significantly for high quality, affordable housing in the North and Midlands over coming years. With household income under pressure, house prices rising and many more buyers considering the North and Midlands as favourable locations, Mark's experience will be invaluable as we look to support even more aspiring buyers with lower incomes realise their dream of owning a home. At the same time, customers across industries are choosing brands that offer efficiency, transparency and convenience. With Mark on board, we are aiming to be at the forefront of meeting these customer expectations in the housebuilding sector."
Mark Phelan, Customer Experience Director, at Gleeson Homes, commented: "I am delighted to be joining Gleeson in this new role and am very much looking forward to building on the excellent reputation the business has developed to date. Buying a home can be a stressful experience especially for those on lower incomes who sometimes see homeownership as an unachievable goal. But, it doesn't need to be this way. I believe homeownership should be something that everyone can realistically aspire to and that all prospective buyers deserve a house buying process that is easy, efficient and frustration-free. In a world of rising house prices and economic uncertainty, the service we provide our customers has never been more important. I am therefore excited to get to work supporting low income families, first-time buyers, key workers and many more current and future Gleeson Homes customers as they seek support through their house buying journey."