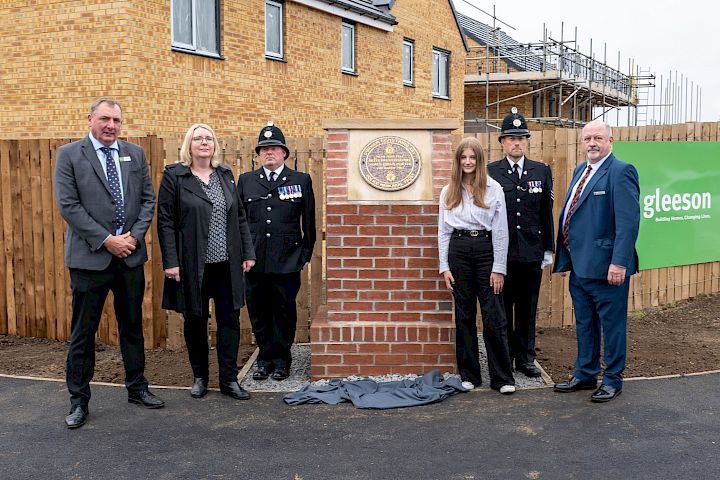 Gleeson unveils commemorative plaque for DC Jim Porter at Greenfield Park, Bishop Auckland
On Friday 22nd July, Gleeson Homes unveiled a commemorative plaque at its Greenfield Park, Bishop Auckland development in memory of the late DC Jim Porter.
DC Porter sadly lost his life in 1982 when responding to a break in at a factory, which was formerly on the land where the development is being constructed.
Guests including members of DC Porter's family, his ex-colleagues, Durham Police and the Police Memorial Trust attended the ceremony which was opened with a performance from the Durham Police Brass Band and a speech from Andy Davies, Gleeson's North Eastern Divisional Managing Director. Steve Lloyd, Trustee of the Police Memorial Trust then said a few words before leading guests to the entrance of the development where the plaque was unveiled.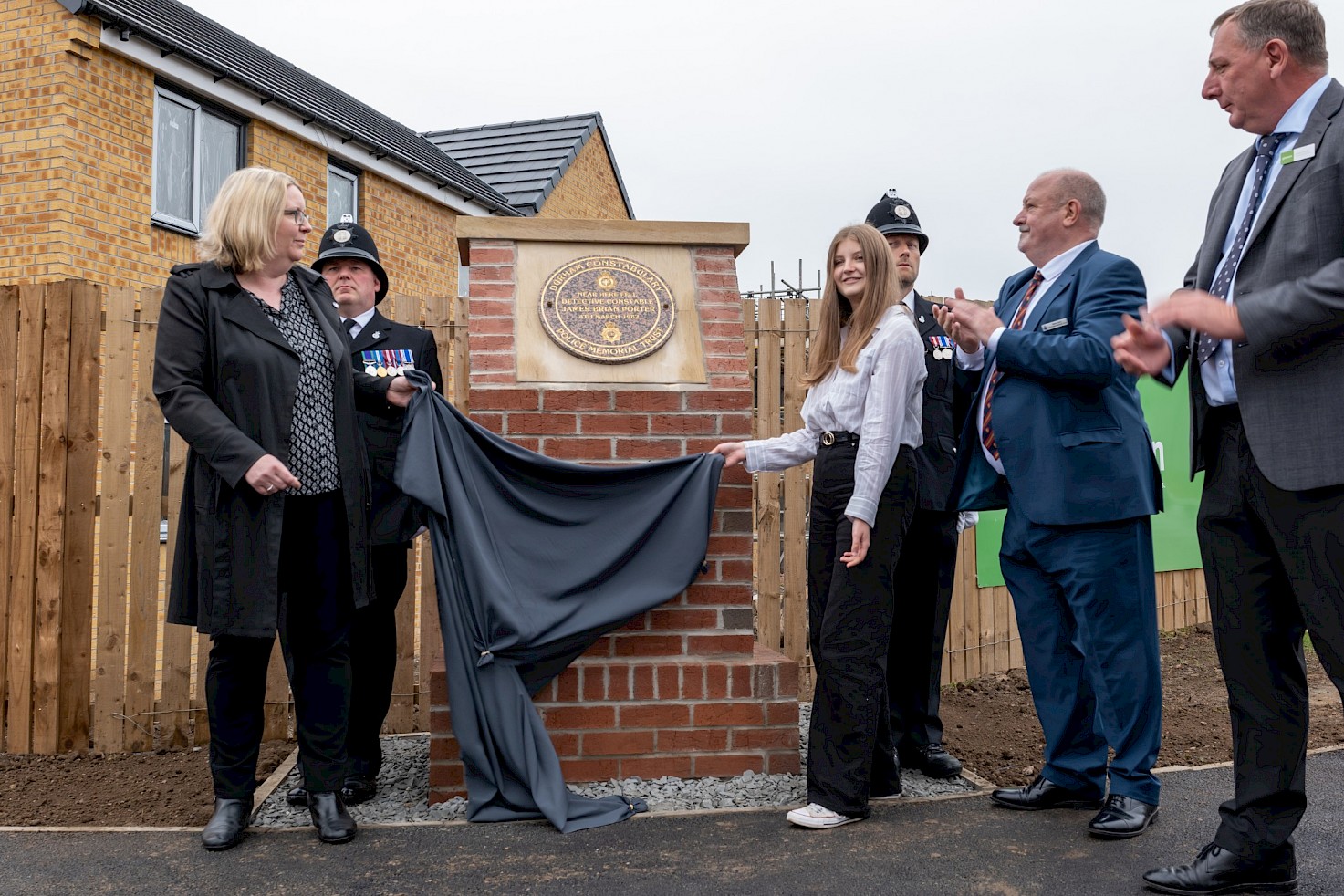 The ceremony concluded with a minute's silence and a speech from Andy thanking attendees, before everyone gathered in the developments sales centre for refreshments.
In addition to the plaque, Gleeson has also named a street on the development Porter Gardens.
Andrew Davies, Gleeson's Divisional Managing Director for the North East, said: "I was both delighted and humbled to be a part of such a moving ceremony. It is truly amazing, the extent of the bravery that DC Porter and all our forces display in the line of duty upholding the law and making communities a safer places to live.

"Losing his life in such a senseless way was tragic, and I am so very pleased that in our 'place making' capacity Gleeson is able to commemorate and remember DC Porter and his sacrifice to protect the community of Bishop Auckland. I'd like to thank the family and those close to DC Porter for allowing us the privilege to pay our thanks in such a public way and hope that in doing so, it brings some comfort that his legacy will live on for many years to come."
Greenfield Park is a development of 75 beautiful 2, 3 and 4 bedroom homes in Bishop Auckland with prices starting from £159,995. A considerable number of homes have been reserved to date, with 79% of these being by first-time buyers, and 36% being key workers.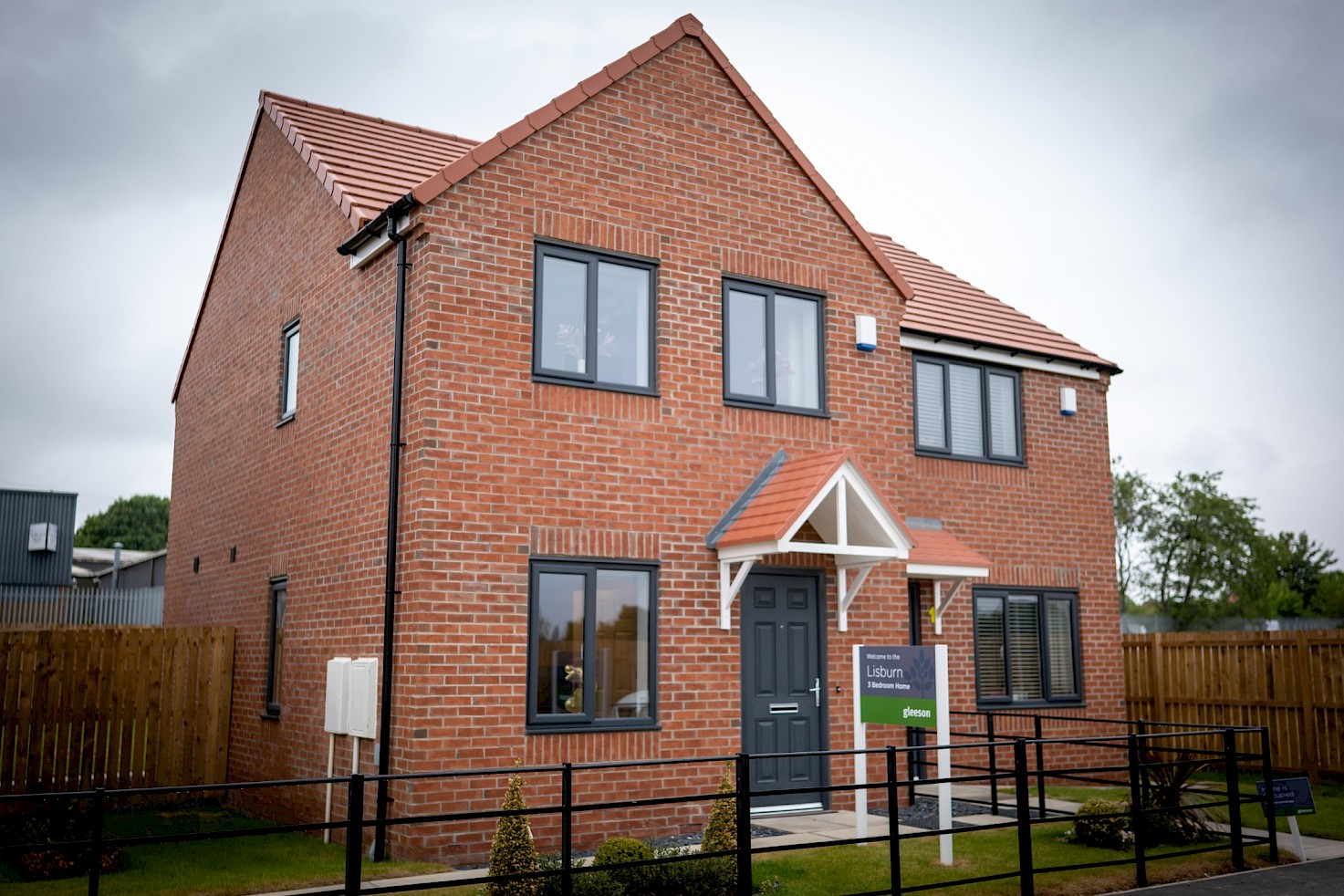 The Greenfield Park Sales Centre will be opening on Friday 29th July along with two new show homes; a 3 bedroom semi-detached Lisburn, and a 3 bedroom detached Kilkenny.