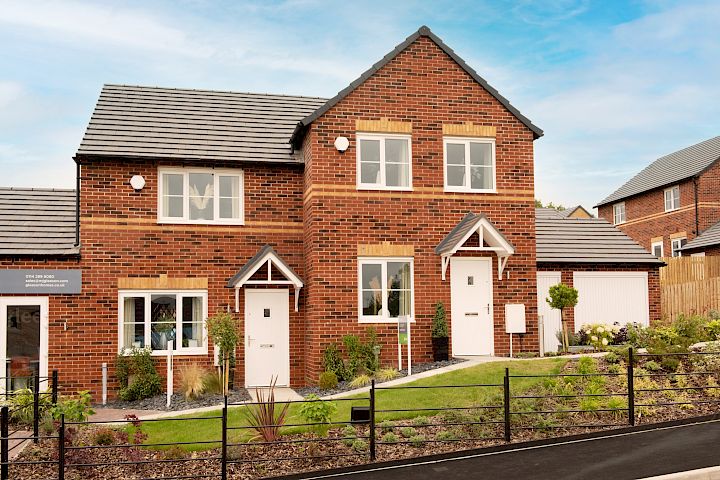 Gleeson to build 39 new homes in Abbeytown
Gleeson Homes has been granted planning permission to build 39 new homes off, Abbey Road, in Abbeytown, Cumbria.
The development, which will be known as Barley Meadows, will see the 4.57 acre area of land be transformed into beautiful, high quality, low cost 2, 3 and 4 bedroom semi-detached and detached homes.
With house prices on the development anticipated to start from just £91,000 for a 2 bedroom home and various purchasing schemes available, such as the Government's Help to Buy: Equity Loan, Gleeson expect these homes to be highly desirable, especially amongst first time buyers and young families in the area.  
Construction at Barley Meadows will begin in Spring 2022 with the development's first releases due in the Summer of 2022 and two show homes expected to open in November 2022, with the first residents taking occupancy in December 2022.
As part of the Section 106 agreement, Gleeson will be paying £6,271.20 to the Parish Council to improve the existing children's play area in Abbeytown. Furthermore Gleeson are providing four affordable housing plots that will be sold at 70% of their open market value specifically to first time buyers from the local area.
To ensure the development is in keeping with its picturesque surroundings and due to its close proximity to the Grade I listed Cultram Abbey, Gleeson will be carrying out an archaeological dig of the site to help Allerdale Council better understand its historical significance and will be retaining a sandstone wall that runs along the front of the site. This will provide extra kerb appeal and link the development to its historical past.
Gleeson will also be planting extensive native hedges around the site to promote biodiversity and will be creating an eco-friendly and sustainable drainage area in order to  attract an abundance of wildlife. There will be plenty of green space throughout the development and footpaths to encourage walking and cycling.
Kirk Thompson, Operations Director at Gleeson said:
"We are thrilled to be commencing work in Abbeytown. We are committed to ensuring that the housing market better serves young first time buyers and families on low to average incomes and with several buying schemes to be made available at Barley Meadows, homeownership will become a reality for many.
"We are looking forward to working with the local community and we will be employing a workforce that mainly comprises of local labour, including apprentices, and contractors."
Gleeson has had great planning success within the Allerdale District, with its future developments Calluna Grange, Broughton Moor, The Rowans Workington and Chimes Bank Wigton, all set to launch in 2022 with more developments to release too.
Gleeson is seeking local labour and sub-contractors to work on Barley Meadows, including applications from local young people who are interested in joining the Gleeson apprenticeship scheme.