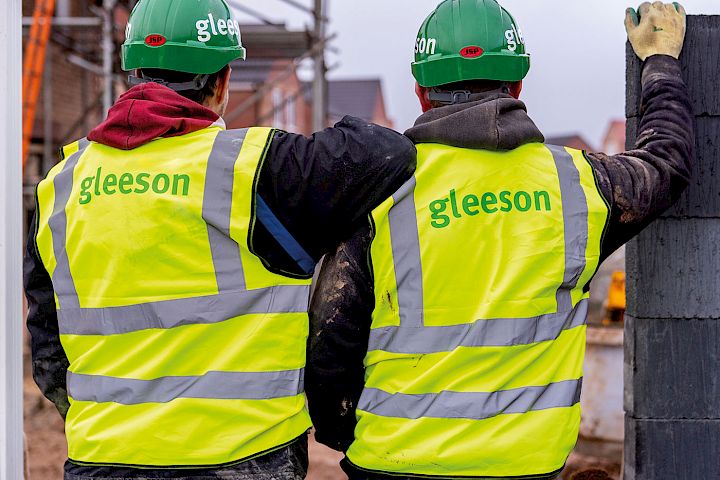 Gleeson Homes approved to build 29 new homes in Egremont
Spacious 2, 3 and 4 bedroom semi and detached homes
Penrith-based housebuilder Gleeson has been granted permission to build 29 affordable new homes in Egremont after councillors approved its planning application.
The land, formerly used to graze horses, off Fell View Drive will soon host a number of spacious 2, 3 and 4 bedroom semi and detached homes. The Government backed Help to Buy scheme will ensure that many of these homes will be cheaper to buy than local Council rent levels.
Steve Gamble, Group Land and Planning Director at Gleeson, said:
We are delighted that we have been given the go ahead to develop the site. Local people will be pleased to hear that our new homes are extremely affordable and in most cases, it will be cheaper to buy a Gleeson home than to rent.
Councillors at Copeland Borough Council were impressed with Gleeson's commitment to building low-cost homes and a promise of only selling its new build homes to owner-occupants, rather than investors and landlords. The subsequent Section 106 agreement will also ensure the construction of three discount sale affordable housing units to be sold at 20% below the local market price.
Gleeson are also looking for reliable, reputable labour and sub-contractors to work on these exciting new homes, including applications from local young people who are interested in the Gleeson Apprenticeship Scheme.
Gleeson was voted the most sustainable company in the UK, due to its environmentally friendly material choices and practices, commitment to the Living Wage and its Community Matters Programme. This involves inviting junior sports teams to apply for sponsorship, 'Design a Bedroom' competitions at nearby schools and other initiatives in the local community such as the YourWatch scheme, Gleeson's own online alternative to Neighbourhood Watch.