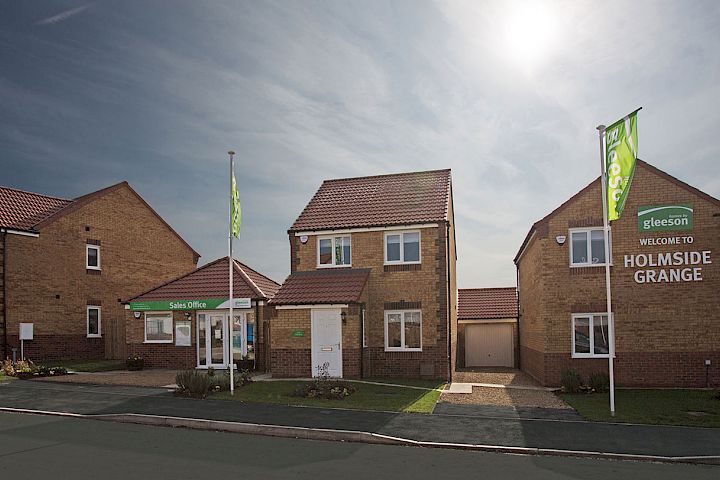 Gleeson Homes appoints new sales manager
Gleeson Homes has appointed Allison Scott as its new Regional Sales Manager
With developments throughout Cumbria, including Carlisle and Barrow-in-Furness, Allison will oversee an experienced sales team during an exceptional period of growth, as Gleeson steams ahead with its planned expansion in the region with new sites in the pipeline.
A native of Carlisle with over two decades of experience, Allison joins Gleeson from Persimmon Homes where she was employed in a similar role.
Of joining Gleeson, Allison says:
I have observed Gleeson's continued growth in the region over the last few years and I am thrilled to be joining at such an exciting time. Our expansion plans for further new developments throughout the region will see new homes being built in areas that lack affordable housing. In conjunction with our new Key Worker Priority Programme, we can ensure even more potential home owners get on to the property ladder.
Arron Passarelli, Regional Managing Director, welcomes Allison's appointment saying:
We are excited to have Allison on-board. She will be an important asset as we navigate our planned expansion over the next few years.
Recently voted the most sustainable company in the UK due to its use of environmentally-friendly materials, such as gravel on driveways, Gleeson builds high-quality, affordable housing for people on low to middle incomes in the North and Midlands. First time buyers are able to utilise buying schemes, including HM Government Help to Buy: Equity Loan, in order to purchase a new home with just a 5% deposit. Prices in Cumbria start from just £103,995 for a two-bedroom semi-detached home.