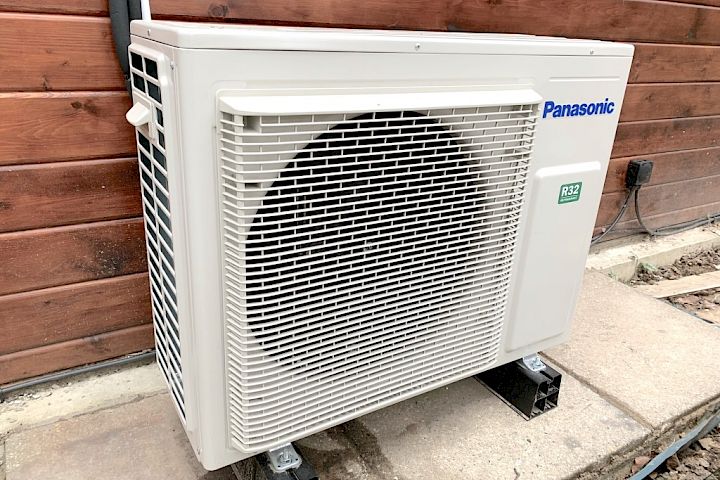 Gleeson Homes - Community Heating Systems
The affordable housebuilder Gleeson Homes – whose customers are predominantly first time buyers – has been leading the way in delivering new energy sources for homes, by trialling air source heat pump technology across its communities in the Midlands and North of England. Air source heat pumps have been successfully trialled (along with electrical vehicle charging points) in three show homes at:
 

Erin Court, Poolsbrook in the Midlands
Springmill, Whitworth, Greater Manchester
Moorlands View, Chopwell, North East
Following these trials, Gleeson has recently achieved planning consent for a 256 home community in Sutterton, Lincolnshire, which will be called Heron Park, where air source heat pumps will be rolled out across all homes. The site is off the gas grid, making it an obvious choice for the housebuilder's first community-wide rollout of air source heat pump technology. The homes will source their energy fully through the electricity grid, and will also benefit from electric vehicle charging points. As the electricity grid is decarbonised, Gleeson's ambition is that the homes will become even cleaner to run over time.
Once complete, the 29-acre Heron Park community will provide a carefully designed collection of 2, 3 and 4 bedroom semi-detached and detached houses with prices starting from £147,995 for a 2 bedroom home. The community will also incorporate swathes of green open spaces, supported by comprehensive landscaping plans, and will also include several play parks for local children to enjoy. Work is expected to begin on site later in 2021, with the first homeowners expected to move in at the end of 2022 / beginning of 2023.
James Thomson, Chief Executive at Gleeson Homes, said:

"Government policy is playing a very important role in how we plan for the future and we are supportive of the move toward new technology to power and heat our homes to help reduce the country's reliance on fossil fuels. In anticipation of the upcoming changes to building regulations which are to be formally released at the end of this year, we have spent a lot of time working with our environmental consultants, engaging with peers within the HBF and NHBC to develop an efficient air source heat pump solution, creating partnerships with some of the world's leading manufacturers. 

"During this process, we have considered solutions including solar, ground source heat pumps and hydrogen boilers but many of these options are either too early in their development as a technology, or would only serve as a short-term fix against immediate regulation change, rather than a long-term solution, as we move towards Net Zero in 2050."
"The homes we build are already very well-insulated and airtight, meaning they have excellent thermal performance. In turn, this means air source heat pumps do their job of heating the property to a comfortable temperature very efficiently. This has been confirmed in our show home trials and thermal modelling. When our customers start to move into the homes at Heron Park we will be providing our usual customer demonstrations to ensure they are happy and able to operate the technology and are aware of the sustainability benefits.