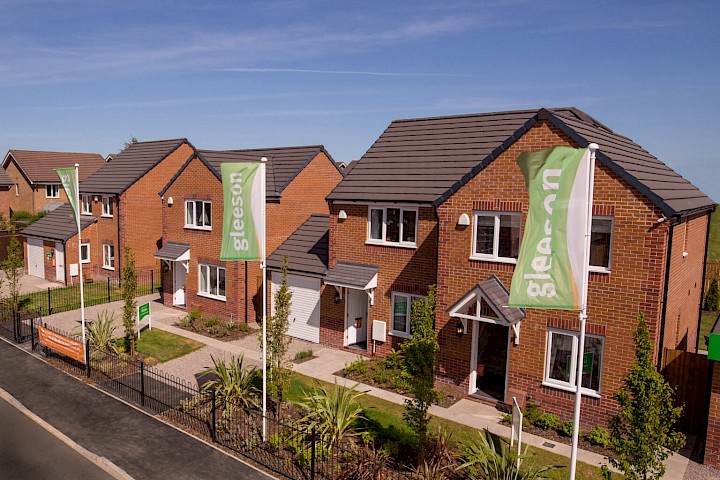 Gleeson approved to build a further 38 new homes at Dane Park, Hull
Gleeson was last week granted permission to build a further 38 new homes as part of Phase 2 of our Dane Park development in Hull, after councillors unanimously approved the planning application.
The extension to the development will become a mixture of 2, 3 and 4-bedroom semi and detached homes all with parking and gardens. Prices are anticipated to start from £113,995 and the Government backed Help to Buy scheme will ensure that many of these homes will be cheaper to buy than local rent levels.
Wayne Sutton, Operations Director for East Yorkshire said "We're delighted that we have been given the go ahead to extend the site. Our house prices are suited specifically to those who are renting and to young people looking to get onto the property ladder and into home ownership. We pride ourselves on using environmentally friendly materials and we work closely with local communities. This development will help to enhance the area, raising the profile of surrounding properties."
The construction on Phase 2 will continue to provide job opportunities for local people and subcontractors. There is currently an apprentice joiner from the local area working on site, as well as other employees from nearby.
We boast a unique position in the house building sector, building high quality, low cost homes, for people on low to medium incomes in the North and Midlands.
Councillor Geraldine Mathieson of Cottingham North ward, where the development is located said "We often hear complaints that 'affordable homes' on new estates are too expensive. Gleeson is unusual in that it builds new homes that local people can afford to buy without needing shared ownership or other schemes."
Our homes are ideal for first-time buyers and when comparing the cost of mortgages with local rent prices, we often fare considerably better and are sold at typically 20% below the average market price.