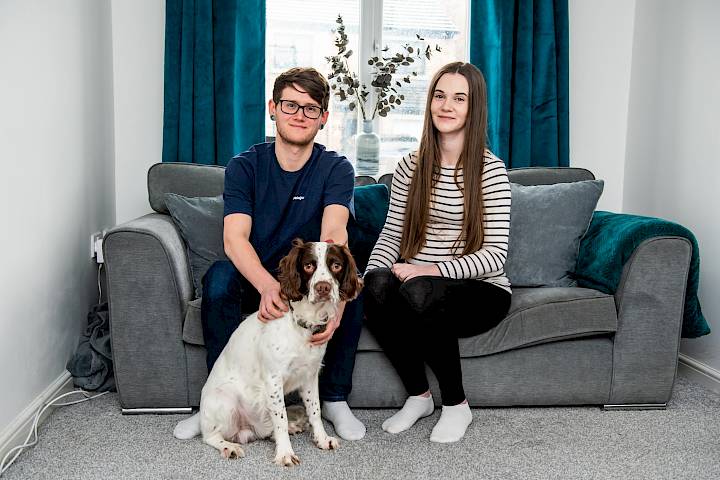 Laura and Dom's homeownership story
Meet Laura, 24 and Dom, 26, who live on one of our stunning West Yorkshire developments in a beautiful 3 bedroom semi-detached Lisburn.
The couple, who are @lauraslisburnhome on Instagram have been together for nearly five years, and have just welcomed to the world a gorgeous new baby girl called Everleigh Jean.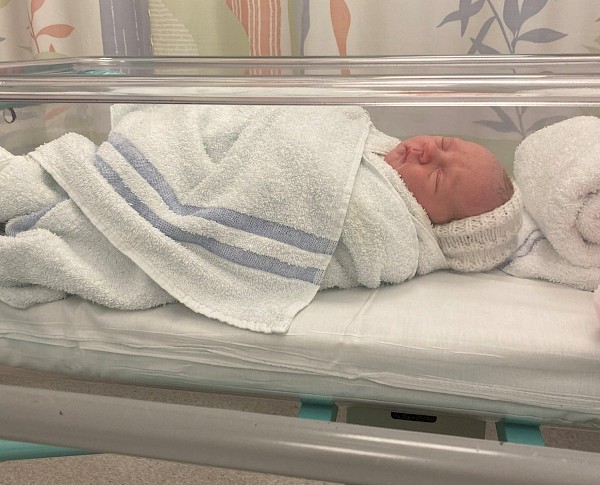 Prior to buying their Gleeson home, Laura and Dom were renting a small two bedroom flat, the couple were delighted to upgrade to a stunning three bedroom semi-detached home, making use of the Government Help to Buy: Equity Loan, which meant that their mortgage would be just £443 per month.
Now so much happier in a home with more space and a garden for their new little one as well as Dom's daughter from a previous relationship who lives with them half of the week and their spaniel Obi, we interviewed Laura to hear more about their home buying journey.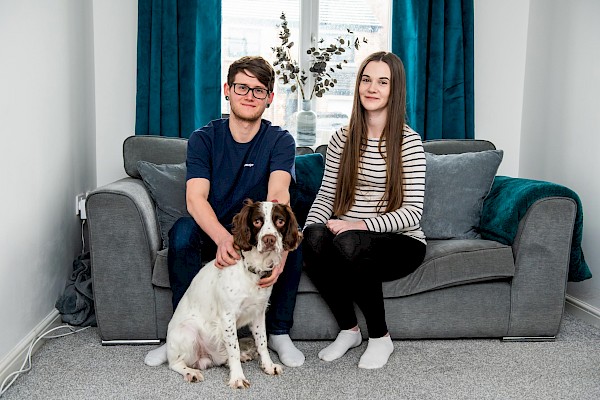 The interview:
When did you reserve your home? December 2020
When did you move in? 25th June 2021
Which house type did you buy? A three bedroom semi-detached Lisburn
Is this your first home? 
Yes, we are first time buyers! When we first moved into our rented flat, we thought it would be years until we would be able to buy a house, but thanks to Gleeson we were able to make our dream a reality much sooner than expected.
We loved our Gleeson development from the moment we first visited and knew it was meant for us.
We didn't have much in the way of  savings, but upon speaking to our Sales Executive we  realised that the Government Help to Buy: Equity Loan scheme would be a good option for us. We were prepared to save hard, and had both just been promoted at work which was great. We both also had the opportunity to work overtime so we took advantage of this (one month I worked 70 hours overtime on top of my normal 40 hour working week). With the Help to Buy: Equity Loan scheme, we only needed to save 5% deposit which we managed to save within a year, plus being in lockdown did help as it meant we couldn't go out and spend money even if we wanted to.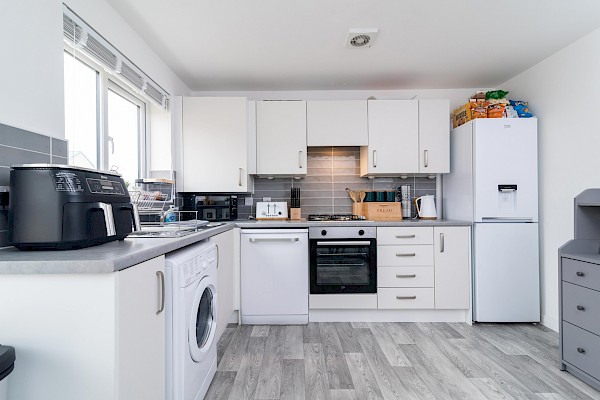 Why did you choose to buy new? 
I lived in a new build home with my mum from the age of nine years old and I loved it! It's a great feeling to know that you're the first to make memories within those four walls.
The Help to Buy: Equity Loan scheme was also the reason we were drawn to a new build as it meant we could get on the property ladder a lot sooner than we thought with just a 5% deposit.
We also didn't have the money to buy an older house to renovate, so it was better for us to buy a new. There's so many benefits of buying new, particularly as you don't need to do any renovation work before moving in and you can personalise your home to your individual taste with the options and extras that Gleeson have to offer.
How does homeownership compare to renting?
Before buying we were renting a small 2 bed flat in the same area as where our beautiful home is now. There were three houses that were built to be made into flats, the downstairs flat was accessed by the front door, to get to the upstairs flat (which is what we had) you went through the back garden and when you opened the back door, there were stairs straight up to the flat. The bedroom sizes were ok but the kitchen was super small. We had a garden, but it was shared with the other two upstairs' flats so we didn't have any privacy.
Compared with this, our Gleeson home is completely different! We have lots of space, privacy and our own garden which is absolutely incredible and is ideal for Dom's daughter to play in. Our life has changed for the better, and our home is so much more affordable ! We were paying £445 a month in rent, and our mortgage is now £443, which is amazing considering we have upgraded from a small flat to a lovely three bedroom semi-detached home. Our bills have also decreased because new build homes are so energy efficient.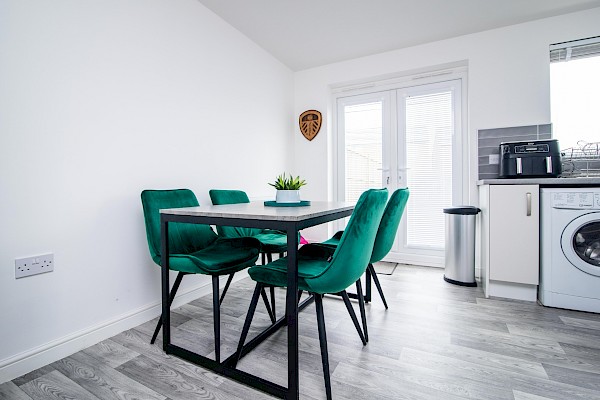 Why a Gleeson home?
We loved the range of options and extras that Gleeson had to offer, we saw the kitchen options in the beautiful show homes and were sold! The location of our development was ideal for us, added to which, my best friend bought a Gleeson home on the same site, we grew up together on a new build development and now our children will grow up together too.
What do you love most about your home? 
I love our long driveway too; we can fit three cars on it so when family or friends come round they don't have to struggle to find somewhere to park. We also love having our own garden, in our flat, we had a shared garden space, which was a pain and meant we couldn't truly enjoy being outdoors having BBQs.
We still have a lot to do to our home, but I do love how neutral it is. It has meant that when we moved in the house was a blank canvas  to do whatever we want. Our favourite rooms are our kitchen, because of how much space we have and our bedroom, because we love the way we have styled it and how cosy it is.
I would say our style is very modern. A lot of our inspiration came from Instagram, I love looking at other home accounts to see how they have styled their homes. I have a home account on Instagram too which is @lauraslisburnhome if you want to give me a follow!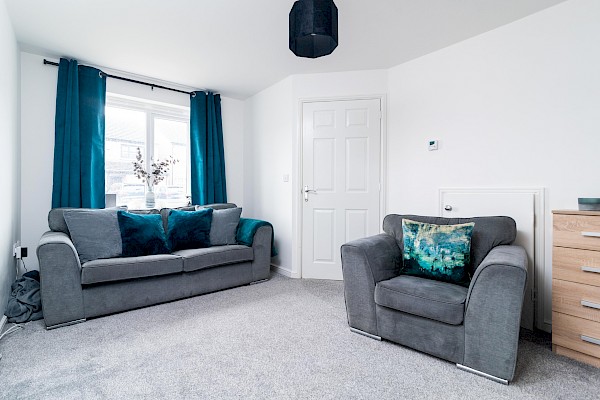 How was the process of buying your new home? 
It was so easy! We used Meridian Mortgages who were super helpful with finding us a mortgage, they told us beforehand how much we were likely to be accepted for so we knew which house styles were in our budget.
Once we reserved our home, the Gleeson sales team always kept us up to date and regularly let us know which build stage our home was at, which made it easier to estimate when we were likely to complete. We also used one of the solicitors Gleeson had recommended who were also super helpful and our mortgage was accepted in no time.
How has life changed for you since moving into your Gleeson home? 
Life has changed massively, and definitely for the better. We wouldn't have planned to have baby Everleigh right now if we hadn't bought a Gleeson home, it has meant we can extend our family and welcome a new little one into our home.  
We now have our own private garden where the kids can play out and we can have summer BBQs. We hardly ever invited people to our flat because there was just not enough room, whereas we were able have our family over for Christmas and New Year which was nice.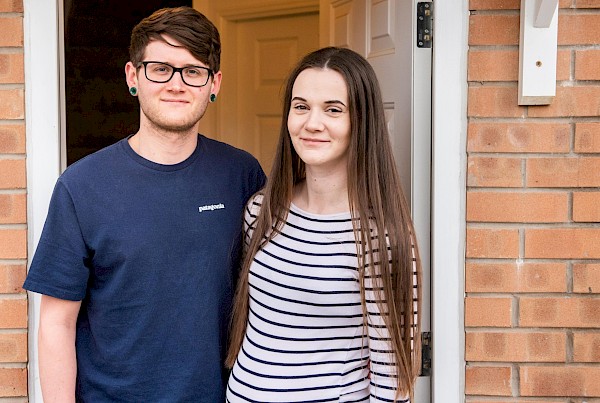 Do you have any tips for anyone looking to move into a Gleeson home?
Definitely sign up to the email newsletters, that way you will be updated when new houses are released. Also, go and speak to the sales executive at the development you're looking at, they might be able to give you a rough idea as to when the houses will be released and what the price is likely to be, then you can contact Meridian Mortgages who will tell you how much you can borrow.
Once you've reserved, make sure you look on Instagram for inspiration! We managed to choose our options such as tiles and the kitchen cupboards by looking on Instagram. I'm so glad I did, because there's so many options I think I would have struggled to choose if I only saw them on the day.
My last tip is to enjoy the home buying process, you only ever buy your first home once, and it is a huge achievement.
Fancy sharing your Gleeson home buying story with us? Just email marketing@mjgleeson.com and you could feature on our blog.
Inspired by Laura and Dom's story? We have over 70 developments located across the North and the Midlands and with prices starting from £95,000, what are you waiting for?!
Find your Gleeson home today, click here to get started.