Armed Forces
In acknowledgement of the work our Armed Forces do to keep our country safe, fed and healthy, we have designed exclusive packages to help make the dream of homeownership a reality in a home of great value.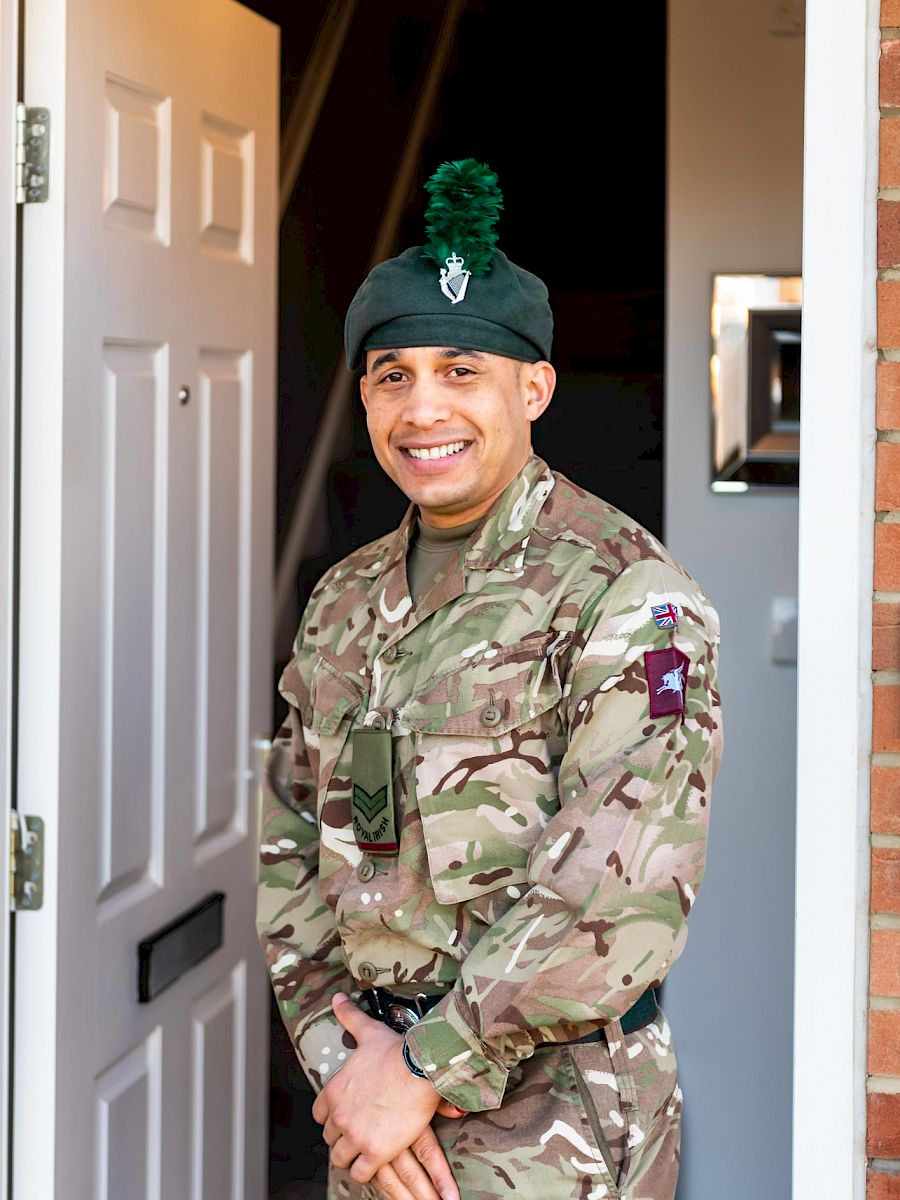 Working in partnership with Forces Property Direct
If you're in the armed forces we want to make homeownership easy for you to access!
So, if you're a member of the Armed Forces and buy a Gleeson home, you'll receive a range of benefits to make buying simple. 
Through our partnership with Forces Property Direct, you'll be able to have a free financial 'health check' that will help you establish your budget and start your homeownership journey.
We'll give you access to a panel of solicitors who are specifically experienced in liaising with military personnel, even if you are overseas. We know being overseas may appear quite stressful when you're looking to buy a home, but our team are here to support you every step of the way and make the process as easy as possible for you.
As a member of the Armed Forces, we'll also give you £1500 towards your options and extras when you reserve your new home.*
If you have a British Forces Post Office address then don't worry, we've also got specialists on hand for this too.
We'll also accommodate your appointments, ensuring they are at times that work for you so you can still have that new home experience but without the stress of conflicting schedules and waiting lists. We also have videos and 360 tours to help you view your new home virtually.
* Offer subject to variation change or removal at Gleeson's discretion. No cash alternative. Range of options available will vary depending on build stage of the house.
Forces Property Direct
How to apply
If you're a member of the armed forces and are interested in reserving your dream home with this scheme, then all you need to do is register by filling out the form below, we'll then contact you according to the communication preferences you select and keep you informed on the latest releases for the development of your choice.

Once you've decided on which home you'd like to reserve, our experts will talk you through the rest.

You can also speak to our helpful sales team today for more information.

* Fields are mandatory
find your nearest development