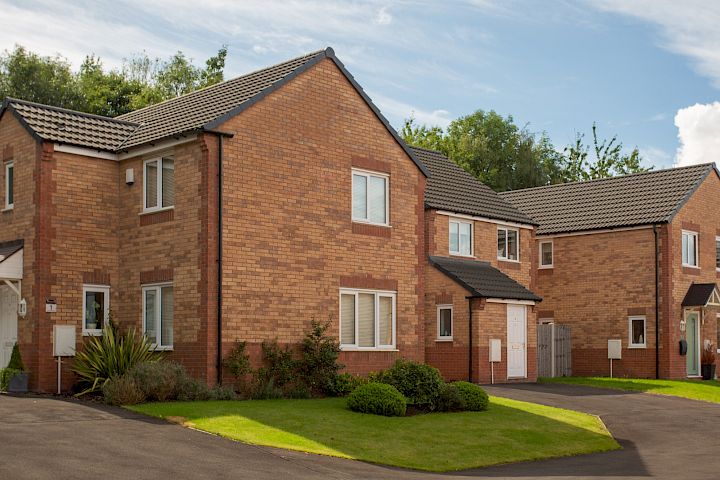 Gleeson release first homes at new development in Bishop Auckland
Gleeson Homes has launched a development of 75 homes in Bishop Auckland, with prices starting from just £113,995 for a two-bedroom home.
The development, which has been named Greenfield Park, is located off Tindale Crescent and will see the former vacant land become a new development of beautiful 2, 3 and 4 bedroom semi and detached homes, all with parking and gardens.
With the development predicted to be ideal for local people, especially amongst first-time buyers and young families, the Government backed Help to Buy: Equity Loan scheme, will ensure that many of the homes at Greenfield Park are likely to cost less than local rent levels. Further homes will be released for sale throughout 2021, with the first homeowners expected to move into their home in Spring.
Operations Director, Dan Levington for Gleeson in Tees Valley said:
"We are delighted to be building our first development, Greenfield Park in Bishop Auckland. Bringing well crafted, traditionally built homes to the area, which are ideally catered for first time buyers is our mission as we work to get young people on low to middle incomes out of the 'rent trap' and into wealth creation through home ownership."
Not only will this new development bring financial contributions to the area, but it will also bring a host of employment opportunities for local people, sub-contractors and young people looking to start an apprenticeship in construction. As part of the development, Gleeson has also agreed to donate £241,000 to the local council to improve the area's highways.
This new development is replacing brownfield land which was previously home to commercial factories and will greatly improve the landscape.
In memory of PC James Brian Porter who was tragically killed whilst on duty in the area in 1982, Gleeson has named one of the streets Porter Street.
Gleeson boasts a unique position in the housebuilding sector, building high quality, low cost homes, for people that need them the most, in the areas that they want to live throughout the North and Midlands. By 2022, Gleeson will provide 2,000 quality homes for first time buyers per year.
Levington added: "The majority of our buyers often live within five miles of their new home meaning our developments allow them to stay within the areas that they already love as well as remaining close to their families."