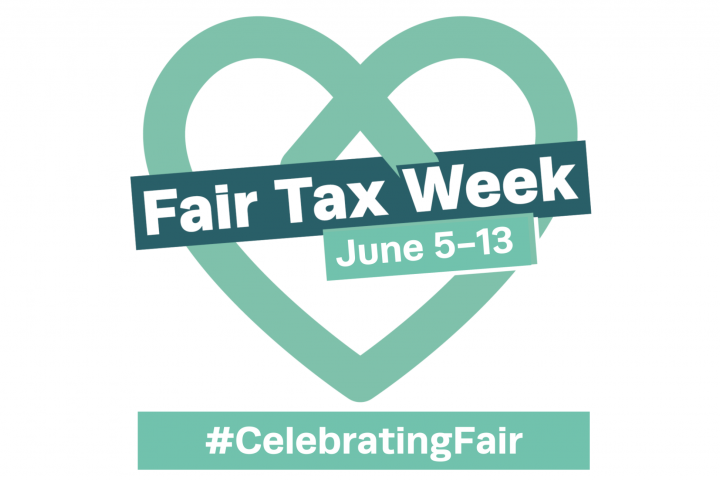 MJ Gleeson plc celebrates Fair Tax Week 2021
MJ Gleeson plc, an accredited Fair Tax Mark business, is proud to be part of Fair Tax Week 2021, which runs 5-13th June.

Fair Tax Week 2021 is a UK-wide recognition of the companies and organisations that are proud to promote responsible tax conduct and pay their fair share of corporation tax.

MJ Gleeson plc is the only house builder to be accredited with the Fair Tax Mark and is part of a growing list of organisations that proudly display the certification, including Lush, Scottish Water, The Co-operative Group and SSE plc.

During Fair Tax Week 2021, Gleeson will be promoting the importance of paying the right amount of tax, in the right place at the right time.  
Stefan Allanson, Chief Financial Officer and member of the Board at MJ Gleeson plc said: "We're proud to be #CelebratingFair with our customers. It's great to have Fair Tax Week as a way to draw attention to the need for honesty and transparency when it comes to tax, for the benefit of everyone. We recognise the importance of the role of the tax system within our communities, as highlighted by the Government support for businesses affected by the pandemic over the past year. We are proud to say we repaid all of the furlough grant income we initially claimed, and we continue to play our part by paying our taxes fairly."
"The majority of our customers are first time buyers, who are making what could be the biggest investment of their lives when buying their dream Gleeson home. We want them to have confidence that Gleeson is a fair, transparent and authentic company when making their investment decision. Our Fair Tax Mark accreditation aligns with our values of being Passionate, Collaborative and Respectful, showing integrity and the ability to trade in a sustainable way."
Paul Monaghan, Chief Executive, Fair Tax Foundation, said: "Corporation Tax is often presented as a burden, but it shouldn't be. Not when considered against the huge array of public services it helps fund - from education, health and social care, to flood defence, roads, policing and defence. It also plays a crucial role in holding the whole tax system together – helping to counter financial inequalities and rebalance distorted economies. Which is why it's so important that more businesses step forward and say what they pay with pride.
"During Fair Tax Week we'll be celebrating the organisations that are proud to pay the right amount of tax for the benefit of all, and to ensure a level playing-field for business."
The Fair Tax Mark is an independent accreditation from the Fair Tax Foundation, which recognises organisations that demonstrate they are paying the right amount of corporation tax in the right place, at the right time. More than 60 businesses have now been certified.
Gleeson build homes that are genuinely affordable, providing customers with the opportunity for wealth creation through home ownership. 86% of Gleeson's customers are first-time buyers, with three out of four of all buyers being under the age of 35