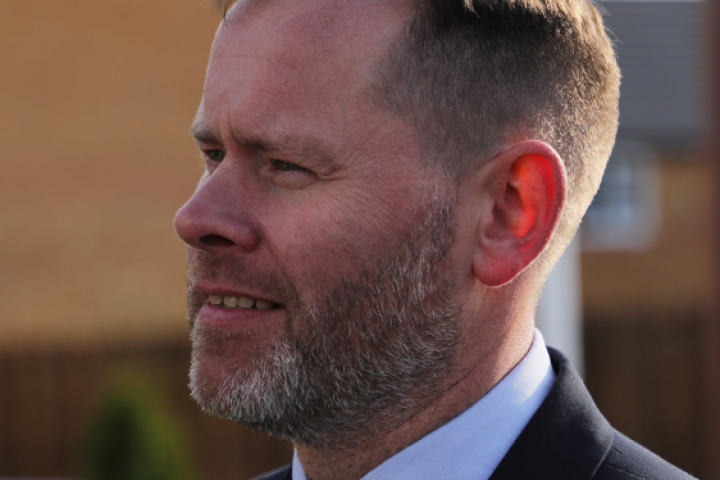 Gleeson Greater Manchester appoints new Operations Director
An internal promotion at housebuilder Gleeson Homes sees Mark Wood appointed as Operations Director in the Greater Manchester region.
Mark has worked for Gleeson for nearly four years in various roles, and most recently held the position of Head of Construction.
Gleeson Homes specialises in providing affordable, quality homes for first time buyers and key workers with prices for a 2 bedroom home starting from just £115,995 in Greater Manchester. In his new role Mark will be responsible for the overall delivery of the business plan for Greater Manchester, ensuring a safe environment to build affordable, quality homes for people who need them the most
On his promotion, Mark said: "I am very proud  to have been promoted to Operations Director for Greater Manchester and very excited to be leading the Greater Manchester team and be part of the region's ambitious growth plans.

Being acknowledged for my efforts and work ethic is amazing. The passionate and collaborative team in Greater Manchester all possess a huge amount of expertise in their fields. The future is looking bright and with the injection of increased staff and new ideas, it can only get brighter."
The Gleeson Greater Manchester team has expanded significantly in the last 24 months as we see the demand for affordable homes in region remaining strong.
Over the last 12 months, 10% of the workforce in Gleeson North West region have been successful in securing a promotion with the business.
Across the business, Gleeson is committed to supporting the communities in which it builds, by employing individuals who live within the local area. In Greater Manchester, 45 contractors presently working on live developments are local tradespeople.
Based on Buckley Road, Rochdale, the Greater Manchester regional office has expansion plans for areas such as Blackpool, the Fylde Coast, Craven, Oldham and Lancaster, with discussions with landowners and authorities currently taking place.
Arron Passarelli, Divisional Managing Director for the North West at Gleeson Homes said: "I am delighted to announce the promotion of Mark. During his time with us, Mark has gained great respect across the organisation for his commitment to our values and goals and his in-depth understanding of the construction industry. I wish him well and I am excited to see what else Mark will add to the region."
Gleeson is seeking local labour and sub-contractors to work on various Greater Manchester developments, including applications from local young people who are interested in joining the Gleeson apprenticeship scheme.