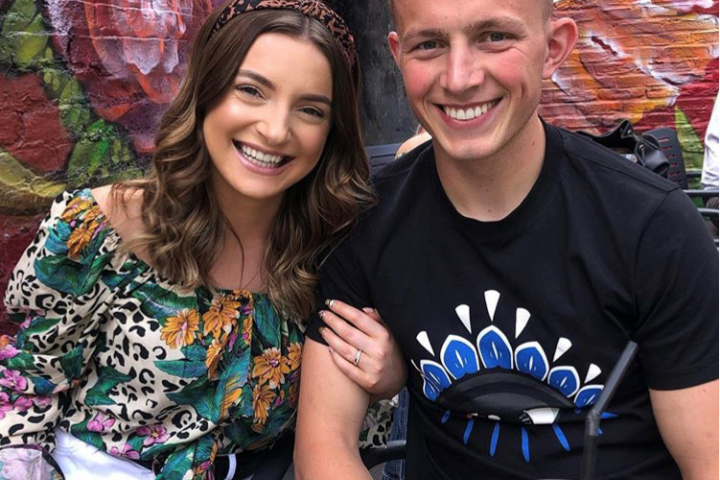 Cancelled holiday plans turn to homeownership for local couple
The chips aren't down for savvy couple Jasmine and Arron. Their Las Vegas holiday plans were put on hold, so they spun a positive and used their savings as a deposit for a brand new home at our Ryehills development in Redcar.
Award winning make-up artist Jasmine Evans and Key worker Arron Robinson had booked their dream holiday to Las Vegas but when COVID-19 struck, the trip was unfortunately cancelled. This did not dampen their spirits; they simply decided to invest the money they had saved and buy their first home together.
For the couple who have been together for three years and got engaged in Florida back in 2018, owning their first home together was a dream from day one. Currently living with Jasmine's family, they cannot wait to have their own space and make their new house a home.
Jasmine said "Gleeson Homes are perfect for us; we fell in love with the Fergus as soon as we saw it. We are absolutely overjoyed to be able to go ahead and purchase it. It's definitely turned this gloomy 2020 around and we are so excited!"
She went on to say "Carol, the Sales Executive  and everyone we've spoken to in the process from Gleeson have all been so kind and helpful too! We've had a great experience so far."
Ryehills is an exciting development of 2, 3 & 4 bedroom semi and detached homes located in the coastal town of Redcar. With a range of amenities close by and great walks along the northeast coast it is an ideal development for first time buyers, growing families and downsizers. The development is approximately 10 miles away from the centre of Middlesbrough, and the closest big cities are Sunderland, Newcastle, and York.