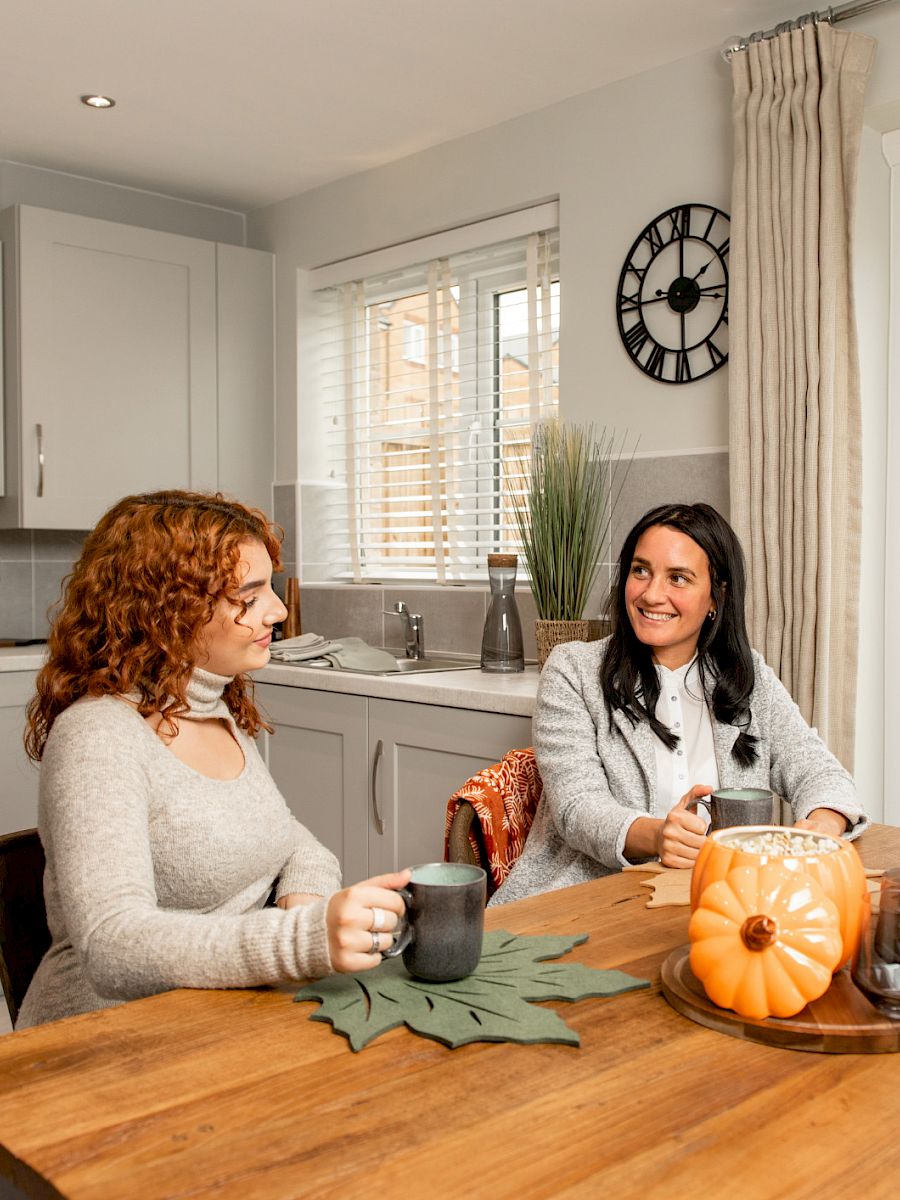 Find your home comfort with Gleeson
Wish you were getting cosy in your own home? Well, this season as the days get shorter and the leaves change colour we can help you  find your sanctuary in a stunning new Gleeson home.
Imagine cups of tea on your soft, comfy, sofa in your own living room, cooking hearty meals in your own kitchen and adding chunky throws to your beautiful bed. These are just a handful of things you can do in your own place.
Don't stay living with your parents or stuck renting somewhere that doesn't give you the lifestyle you deserve this autumn; give yourself a beautiful blank canvas to style up to your hearts content.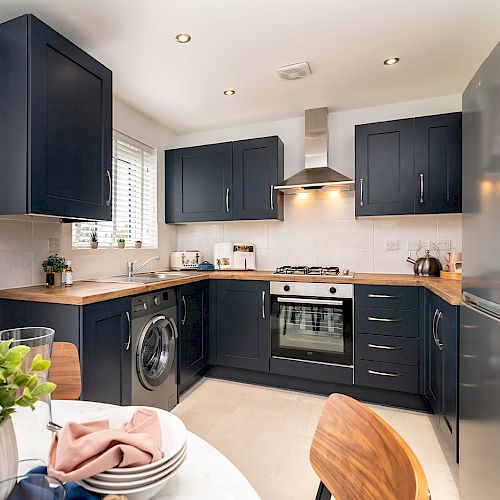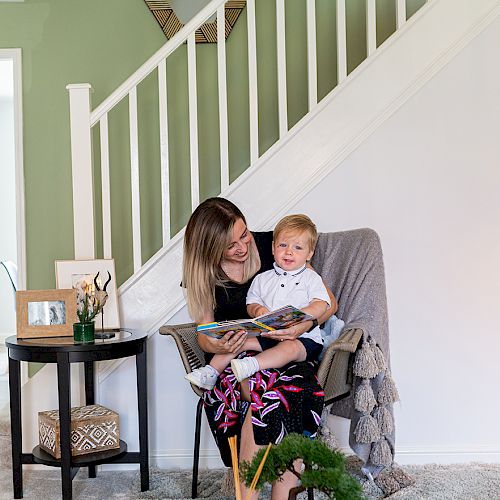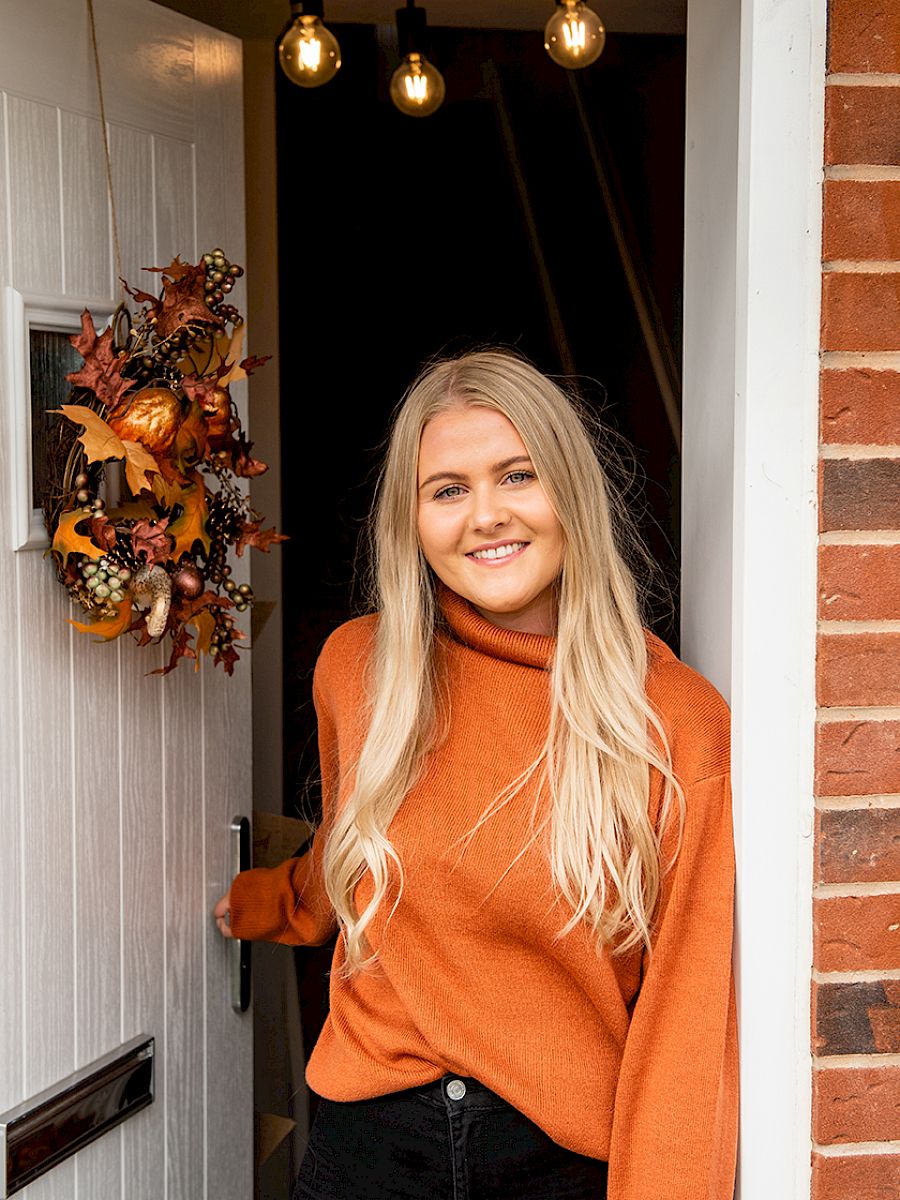 Comfortable and affordable
With our homes comfort isn't just about enjoying a cosy home, it's about being financially secure too. Our homes start from only £95,000, and with the Help to Buy: Equity Loan, you only require a 5% deposit to secure yours.
Homeownership has so many benefits, it is a great investment and allows you to build equity, rather than paying off a landlords mortgage, or paying parent's board. Owning a home helps add structure to your life. With a standard monthly repayment, you will always know what money is coming out of your bank every month, providing stability, allowing you to budget the rest of your income for bills, holidays and of course, treats. And in most cases a mortgage on your own home will cost you less that paying rent on someone else's home.
And as well as comfort, you'll have freedom! The ability to come and go as you please, and you'll have the scope to create an environment that's perfectly suited to your taste and requirements.
Are you a first time buyer?
Find out everything you need to know here.
Our house styles
Check out all of our house styles to see which fits you best.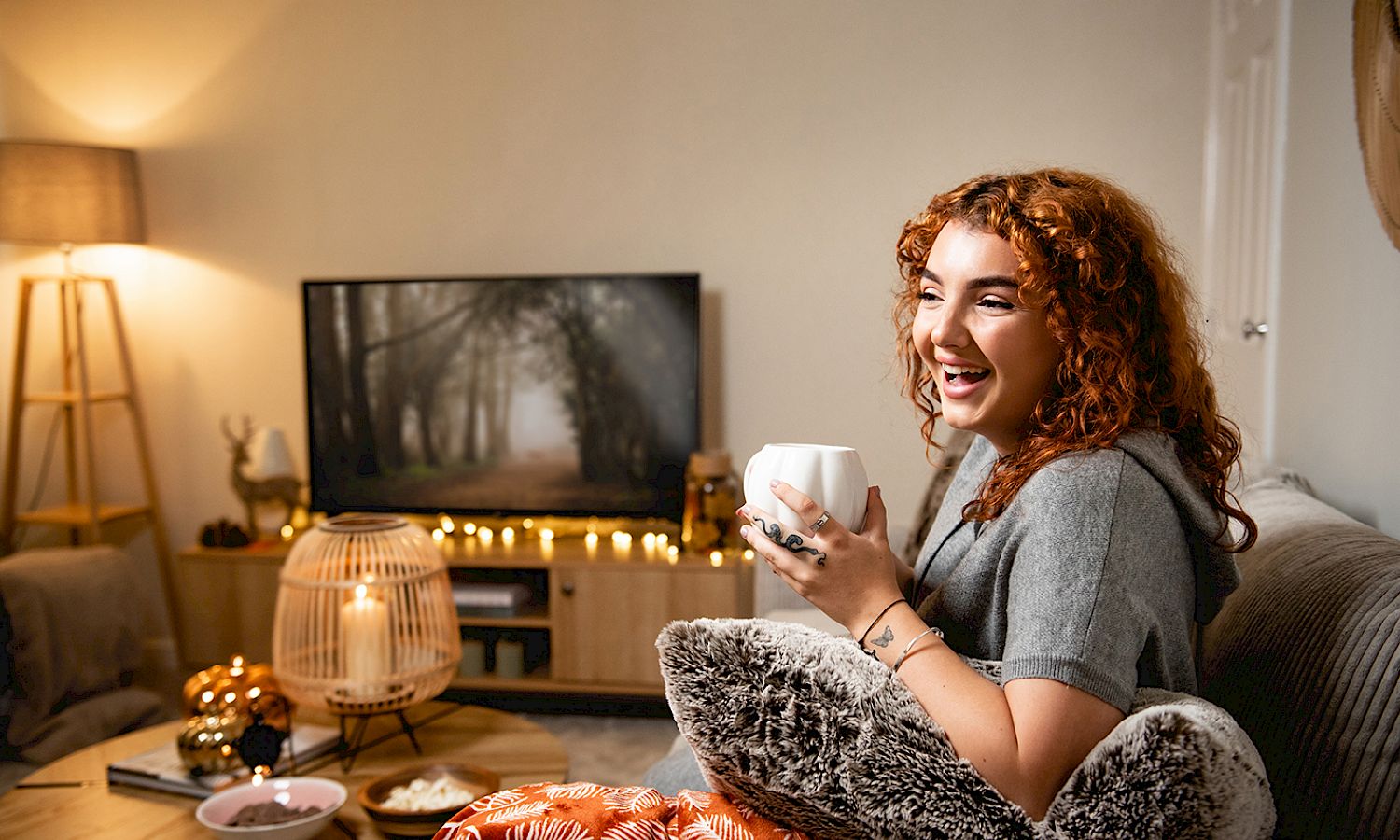 The search for your new home starts here
Use the filters above to search by development, location, postcode or region.
These terms and conditions apply to a competition promoted by Gleeson Homes (trading name of Gleeson Developments Limited, an MJ Gleeson PLC company) ("Gleeson Homes") of 6 Europa Court, Sheffield Business Park, Sheffield S9 1XE.
The competition
Giveaway time! The weather is getting rather cold, so we've got a competition to warm your cockles. To win this beautiful coffee machine for your lovely kitchen, simply like the Gleeson Homes page, like this post, share it and comment tagging 3 friends who love to a hot bev.
Terms and conditions apply, this is the only Gleeson account, the winner will be announced on our social media on Friday the 29th October."
How to enter
The competition will close at 4pm on Friday the 29th of October 2021. (the "Closing Date").
All competition entries must be received by Gleeson Homes (via our social media channels) by no later than 3.59pm on the Closing Date. All competition entries received after the Closing Date will be automatically disqualified.
1.1 To enter the competition, either:
(a)          Follow us on the @gleeson.homes Instagram, like our image and tag three friends; or
(b)          Like our Facebook page @gleesonhomesuk, like our image, share our post and tag three friends
1.2 Gleeson Homes will not accept responsibility for competition entries that are submitted incorrectly, or which are not received as a result of any technical malfunction, computer failure or network or server failure of any kind.
1.3 By submitting a competition entry, you are agreeing to be bound by these terms and conditions.
1.4 One lucky winner across Gleeson's social channels will be selected at random by a representative of Gleeson Homes.
2. Eligibility
2.1 The competition is open to all residents in the UK aged 18 years or over, except:
(a) employees of Gleeson Homes (or any group companies);
(b) employees of agents, subcontractors or suppliers of Gleeson Homes who are professionally connected with this competition or its administration; or
(c) members of the immediate families or households of either (a) and (b) above.
2.2 In entering the competition, you confirm that you are eligible to do so and eligible to claim the prize. Gleeson Homes reserves the right to require you to provide proof that you are eligible to enter the competition.
2.3 Entries are limited to one per person, although no limits are placed on the amount of entries per household. Entries on behalf of another person will not be accepted.
2.4 Gleeson Homes reserves all rights to disqualify you from entering the competition if your conduct is contrary to the spirit or intention of the prize competition.
3. The prizes
3.1 The prize awarded will be a Tassimo My Way Coffee Machine.
3.2 There is no cash alternative for the prize and the prize is not negotiable or transferable.
3.3 Gleeson Homes reserves the right to replace the prize with an alternative prize of equal value if circumstances beyond Gleeson Homes' control makes it necessary to do so.
3.4 In order to claim the prize you will be contacted and asked to provide your email address and postal address to a representative of Gleeson Homes.
4. Winners
4.1 The decision of Gleeson Homes is final and no correspondence or discussion will be entered into.
4.2 Gleeson Homes will contact the winner via their social media profile as soon as reasonably practicable after the winner has been chosen.
4.3 Gleeson Homes must either publish or make available information that indicates that a valid award took place. To comply with this obligation Gleeson Homes will tag the winner in the winning announcement, published on social media. In addition to this Gleeson Homes will confirm the surname and county of winner to anyone who writes to the address set out in these terms and conditions (enclosing a self-addressed envelope) within one month after the Closing Date.
4.4 If you object to your social media profile being tagged by Gleeson Homes, or for any or all of your surname, county and winning entry being published or made available, please contact Gleeson Homes using the postal address above (or via our social media profile when we contact you about your prize). In such circumstances, Gleeson Homes must still provide the information and winning entry to the Advertising Standards Authority on request.
5. Claiming the prizes
5.1 To claim the prize, you will be asked to provide Gleeson Homes marketing department with proof of your address.
5.2 Please allow up to 28 days for delivery of the prize, from the date that you provide Gleeson Homes with an address for delivery.
5.3 Gleeson Homes will make all reasonable efforts to contact the winner. If the winner cannot be contacted or is not available, or has not claimed their prize within 14 days of days of it being announced, Gleeson Homes reserves the right to offer the prize to the next eligible entrant chosen by the independent representative of Gleeson Homes.
5.4 By providing Gleeson Homes with your address you consent to use using your address for purposes of the giveaway. If you do not consent to your details being processed in this way, then an alternative method for delivering the prize may be sought with your consent. For more information on how Gleeson homes processes your personal data, or you have any concerns or complaints, please visit our Privacy Notice https://www.mjgleesonplc.com/privacynotices/
5.5 The prizes may not be claimed by a third party on your behalf.
5.6 Gleeson Homes does not accept any responsibility if you are not able to take up the prize.
6. Limitation of liability
Insofar as is permitted by law, Gleeson Homes will not in any circumstances be responsible or liable to compensate the winner or accept any liability for any loss, damage, personal injury or death occurring as a result of taking up the prizes except where it is caused by the negligence of Gleeson Homes or its employees. Your statutory rights are not affected.
7.  General
7.1 If there is any reason to believe that there has been a breach of these terms and conditions, Gleeson Homes may, at its sole discretion, reserve the right to exclude you from participating in the competition.
7.2 Gleeson Homes reserves the right to hold void, suspend, cancel, or amend the prize competition where it becomes necessary to do so.
7.3 These terms and conditions shall be governed by English law, and the parties submit to the non-exclusive jurisdiction of the courts of England and Wales.